Okinawan Shoyu pork slowly braised in sweet soy sauce mixture. It's melt-in-your-mouth tender, flavorful and just perfect over steamed rice or your favorite noodles.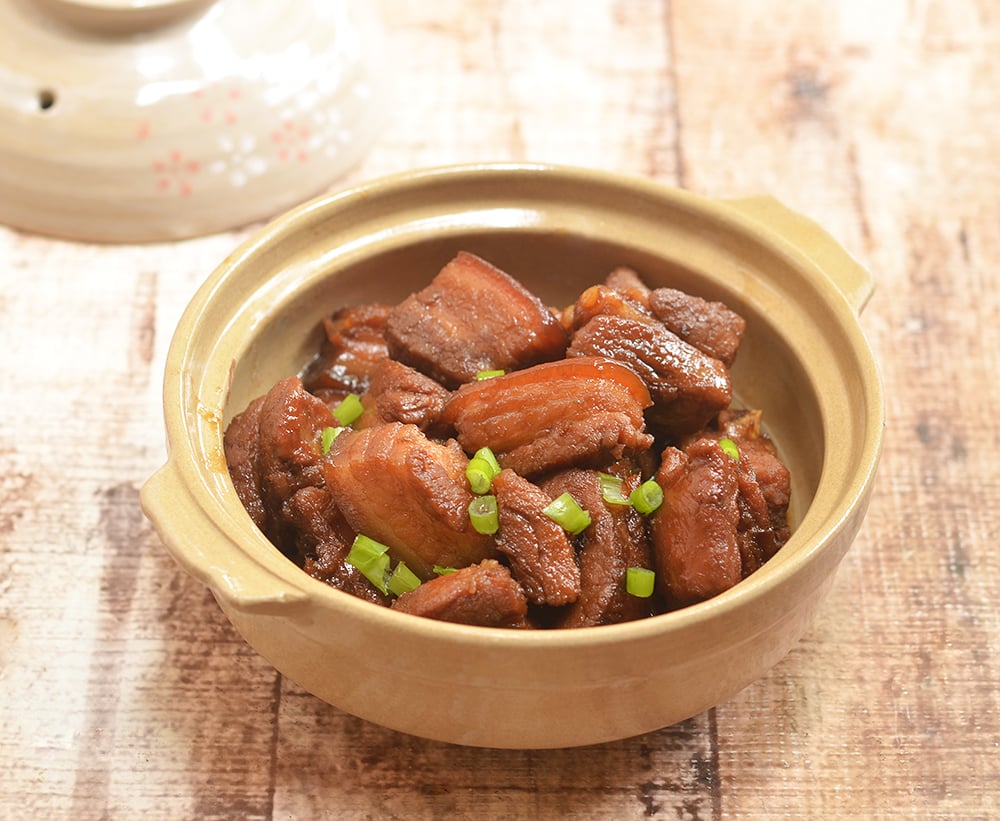 Okinawan shoyu pork is a traditional Okinawan dish where pork belly is slowly braised in a mixture of soy sauce, sake, mirin, brown sugar, and ginger. Although similar in some respect to the flavors of teriyaki, it's further characterized by its unique melt-in-your-mouth tenderness from hours of gentle simmering.
Juicy, tender and the perfect balance of sweet and savory, the succulent pork morsels are best served over rice or noodles.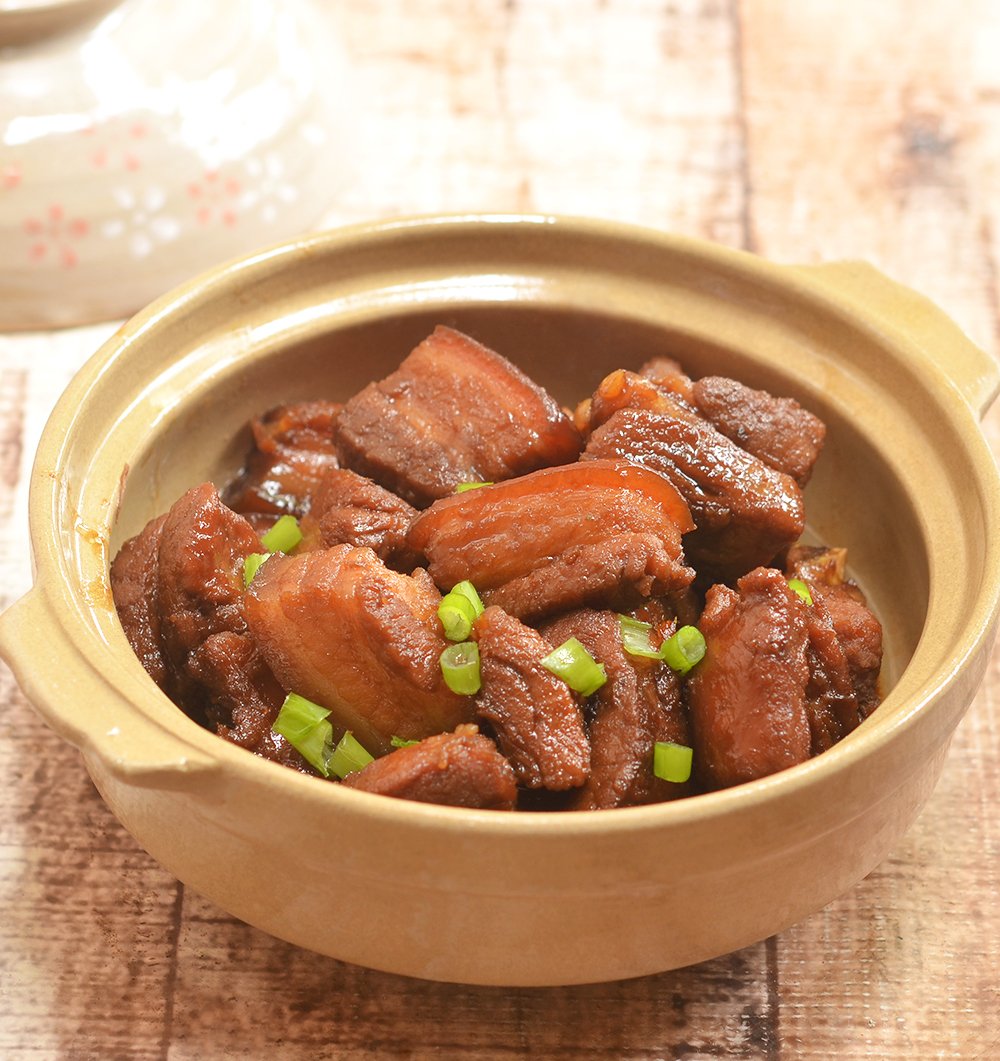 I cook a lot with pork belly but that usually means special trips to Asian supermarkets as this cut of meat is hard to find at major grocery stores. Why fresh pork belly is not as widely available as, say, pork chops or tenderloin, is totally beyond me. I mean, the belly part has got be to the most orgasmic piece of meat you can eat! Hello, bacon?
The thick layer of fat cooked low and slow is what gives the meat it's velvety soft texture and I really don't recommend substituting the belly with a leaner pork part. But if you MUST, Boston butt, or more commonly known as pork shoulder, will be the next best thing.
Okinawan Shoyu Pork
Author:
Lalaine | Onion Rings and Things
Cuisine:
Japanese/Hawaiian
Ingredients
2 pounds pork belly
water
½ cup sake
½ cup soy sauce
½ cup mirin
½ cup dark brown sugar
1 thumb-size ginger, peeled and crushed
Instructions
In a pot, combine pork and enough water to cover. Over medium high heat, bring to a boil over medium heat for about 8 to 10 minutes or until scum begins to float on top. Drain meat, discarding liquid. Rinse pork and pot well.
Return pork to clean pot and add enough water to cover. Over medium high heat, bring to a boil. Lower heat, cover and simmer for about 1 hour or until meat is softened. Drain meat from liquid. Slice pork belly into 1 inch cubes.
In a pot over medium heat, combine sake, soy sauce, mirin, brown sugar and ginger. Bring to a boil, stirring until sugar is dissolved.
Add pork cubes and boil for about 1 to 2 minutes. Lower heat and simmer, uncovered, for about 30 to 40 minutes or until meat is very tender and sauce is reduced. Stir occasionally during simmering to evenly coat meat with sauce. Serve hot.
 
Tools/Supplies You Might Need for This Recipe (disclosure: affiliate links):
Kikkoman Ryorishi Cooking Sake Seasoning, 33.8-Ounce (Pack of 3)
Aji-Mirin, Japanese sweet cooking rice wine – 10 oz x 2 bottles