Spicy Cajun Chicken Pasta with a boldly flavored sauce and well-seasoned chicken over al dente angel hair is sure to be a hit with the crowd! Ready in 30 minutes and requiring basic pantry ingredients, it's the perfect weeknight dinner yet fancy enough for company.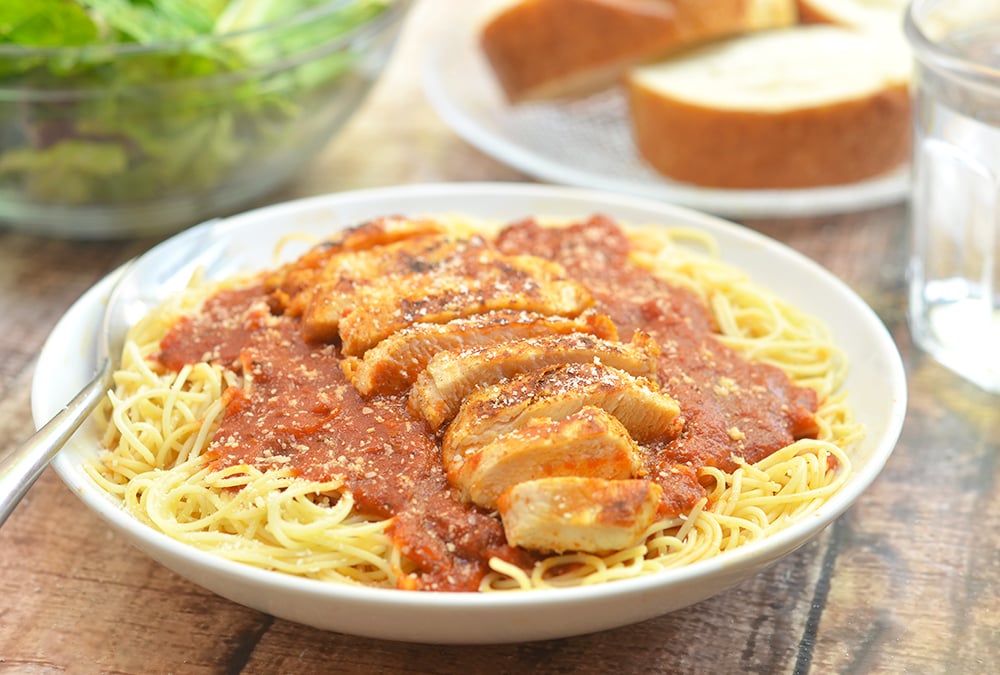 Pasta is a favorite in our house and one you'll find regularly at our dinner table. In fact, G and I often go on delicious binges where we'll have all kinds of pasta dishes days on end with nary a complaint from both of us!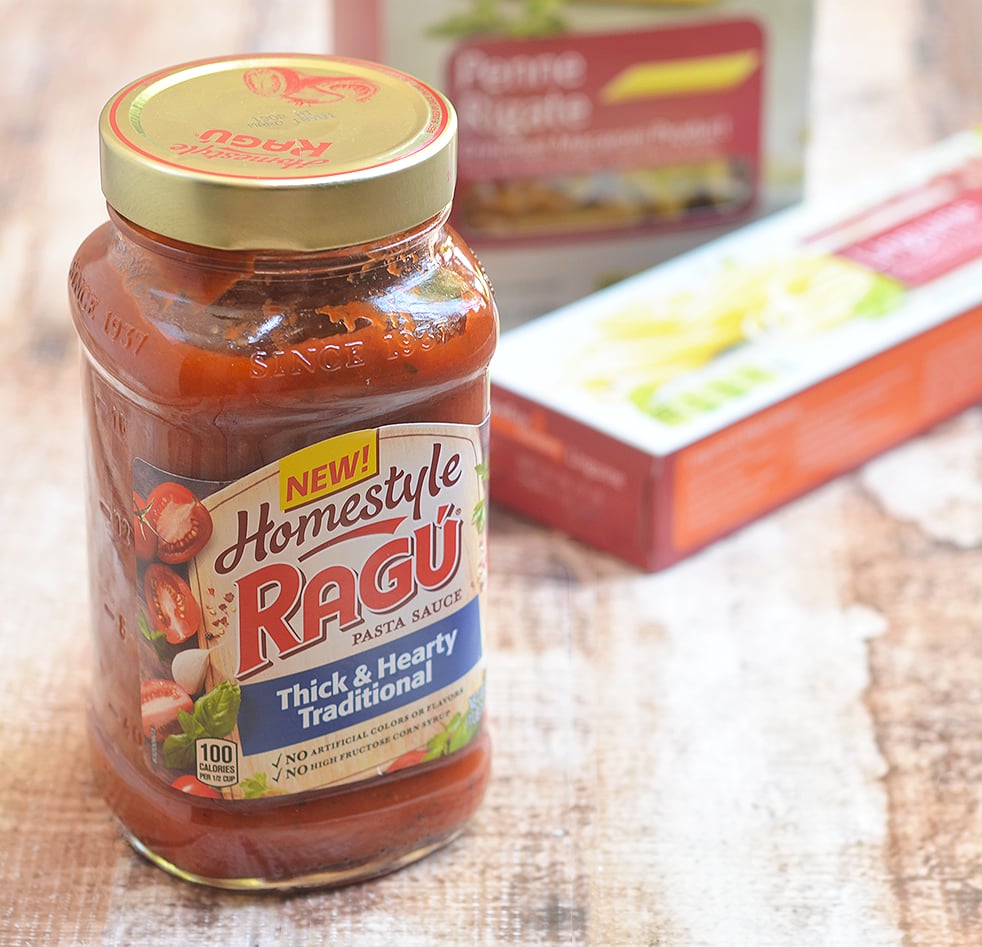 On the many occasions we make pasta at home, RAGÚ® Homestyle sauces are always the star ingredient. Any pasta dish is only as good as its sauce and RAGÚ® , with its long tradition of quality sauces, provides a reliable backbone for our favorite pasta recipes.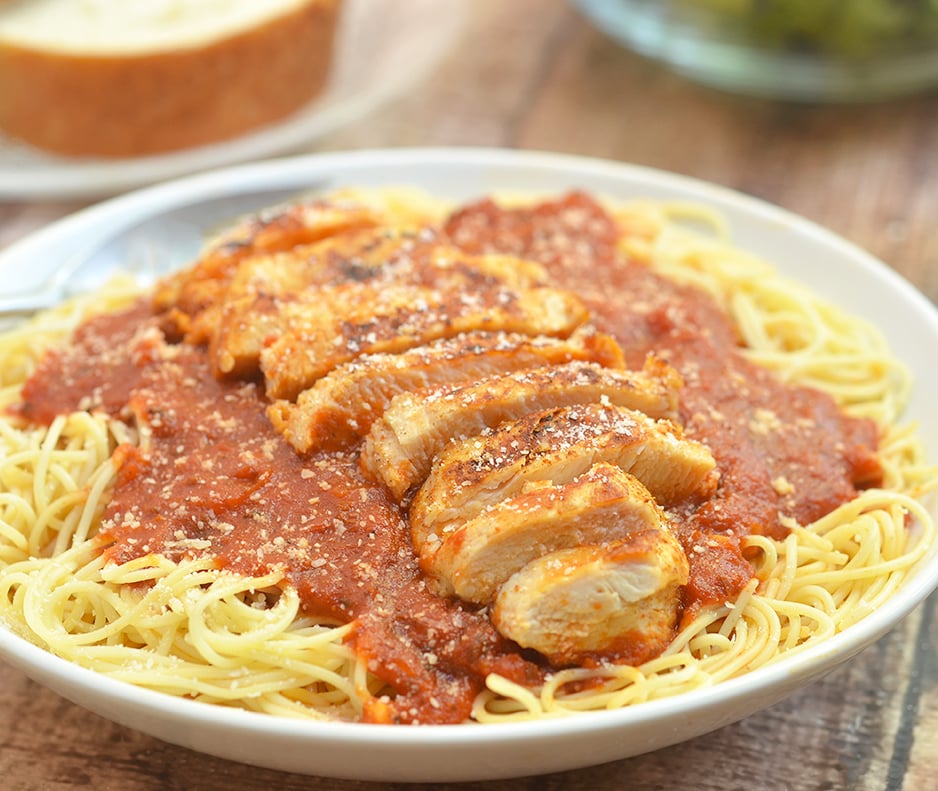 We have a long list of standby pasta dishes we enjoy routinely and I am excited to bring to you our latest front runner! With a hearty tomato sauce and well-seasoned chicken breasts atop firm-to-bite angel hair, this Spicy Cajun Chicken Pasta is sure to win the crowd. Ready in 30 minutes and requiring basic pantry ingredients, it brings big, bold flavors to the table without the fuss!
Everyone will think you slaved for hours in the kitchen but thanks to RAGÚ® Homestyle sauces, the made-from-scratch taste is just a matter of opening a bottle!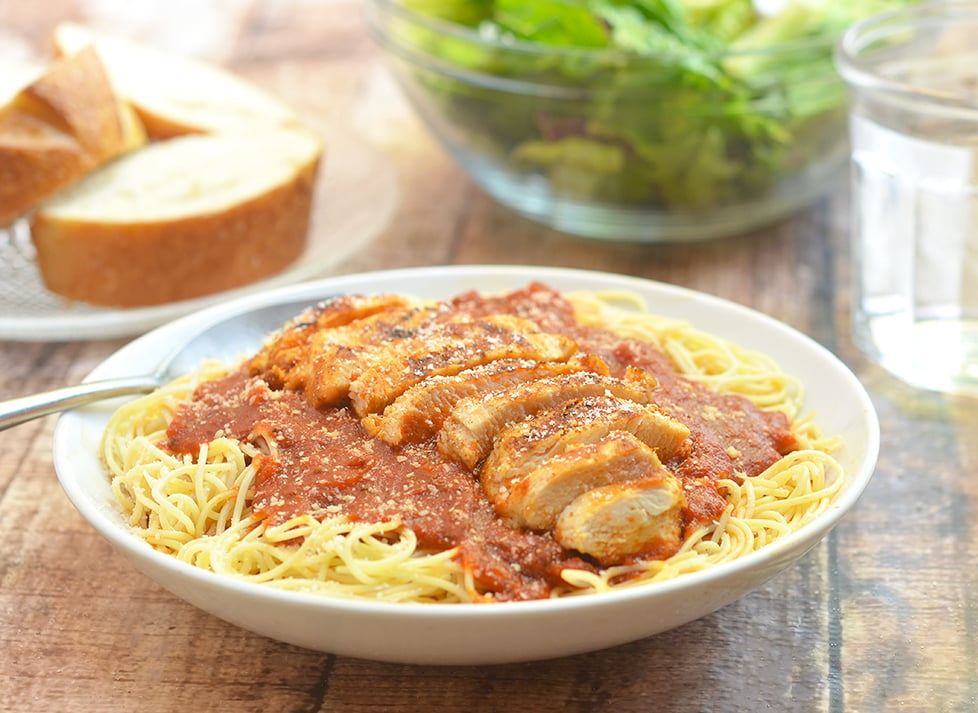 RAGÚ® takes their sauces seriously. They peel, chop and simmer their ingredients and use a special blend of herbs to build flavor. No artificial flavors, artificial colors or high fructose corn syrup are used in their wide variety of homestyle sauces. They don't take short cuts to ensure their sauces are made right.
And made right they are! Their sauces are so full of flavor you don't need to add much else to turn out a fantastic pasta dish. I especially love how they hug every noodle with an amazing layer of yum!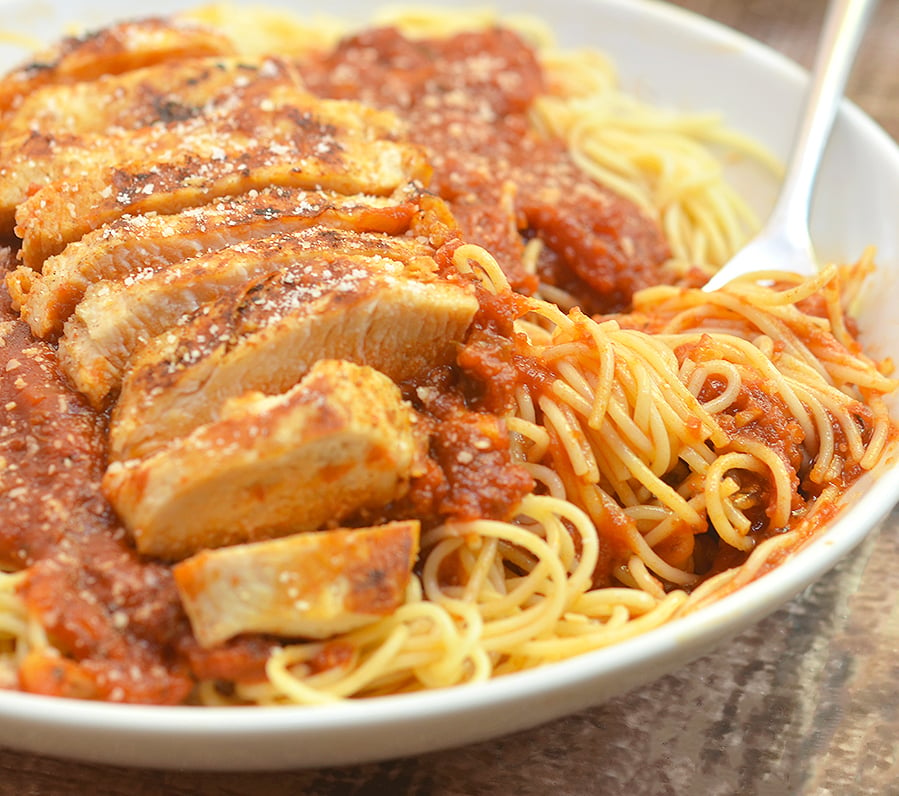 Here are a few simple tips to get this Spicy Cajun Chicken pasta from kitchen to table in no time:
Garlic burns fast so add it while the oil is still warm. By the time the oil heats up and the garlic begins to brown, you've already drawn the most flavor.
Pound the chicken into uniform thickness to ensure even cooking. I cooked the chicken on my electric grill as I wanted beautiful grill marks but you can just as easily cook them on a cast iron skillet. Add a very thin layer of oil to the pan and make sure it is very hot so the chicken sears and not cook in steam. When the chicken has seared on both sides, finish them off in a 400 F oven for about 6 to 10 minutes so they cook nice and juicy on the inside without overbrowning the outside.
You can double the sauce and keep in the freezer for future use. However, I don't recommend cooking more angel hair than you can consume in one meal. As they are very thin and fragile, they don't hold their al dente texture well during reheating.
Enjoy!
Spicy Cajun Chicken Pasta
Author:
Lalaine | Onion Rings and Things
Ingredients
4 (4 ounces each) boneless, skinless chicken breasts
2 tablespoons Cajun seasoning
1 tablespoon olive oil
4 to 5 garlic cloves, peeled and minced
1 (23 ounces) Ragu Homestyle Sauce
½ cup chicken broth or water
salt and pepper to taste
1 pound uncooked Angel Hair pasta
Instructions
In a bowl, rub the chicken with 1 tablespoon of the Cajun seasoning and marinate for about 10 to 15 minutes. Grill over hot coals or in a grill pan for about 5 to 7 minutes on each side or until thermometer inserted in the center reads 165 F. Remove from heat and let stand for a few minutes before slicing. Keep warm.
In a large saucepan or Dutch oven over medium heat, add olive oil. While still warm, add garlic and cook for about 1 to 2 minutes or until aromatic. Add the remaining 1 tablespoon Cajun seasoning and cook, stirring regularly, for about 30 to 40 seconds minute.
Add sauce and chicken broth and bring to a simmer. Season with salt and pepper to taste. Continue to cook for about 10 to 15 minutes until slightly reduced and thickened.
Meanwhile, in a pot over medium heat, bring about 4 quarts of lightly salted water to a boil. Add angel hair pasta and stir gently. Cook in the boiling water, uncovered, for about 3 to 4 minutes or until firm to bite. Drain well.
To serve, divide pasta on serving plates. Spoon sauce and place sliced chicken on top. Garnish with Parmesan cheese, if desired.