This is a sponsored post written by me on behalf of Buca di Beppo® for IZEA. All opinions are 100% mine.
Oh, what a wonderful experience G and I had tonight!
As we both came home from work famished but too tired (aka lazy) to fix a decent meal, we decided to change up our weekday dinner and head to the Buca di Peppo branch a few minutes from our house. I've never tried this restaurant before but G has many times in the past years. "You're in for an awesome treat", he said as we drove to the restaurant.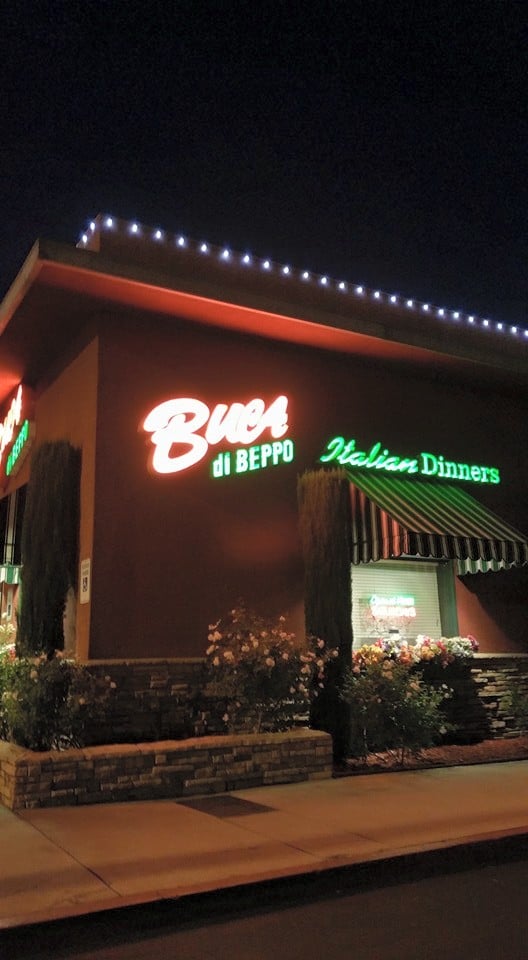 Oh, how right he was!
My first impression of the restaurant started with a short tour of their kitchen. As we were led to our table, our host passed us through their key work areas and briefly explained their work process. I've worked for many years in commercial kitchens and I was very impressed with how well-laid their kitchen was. Considering the ongoing hustle and bustle, it was indeed very clean and orderly.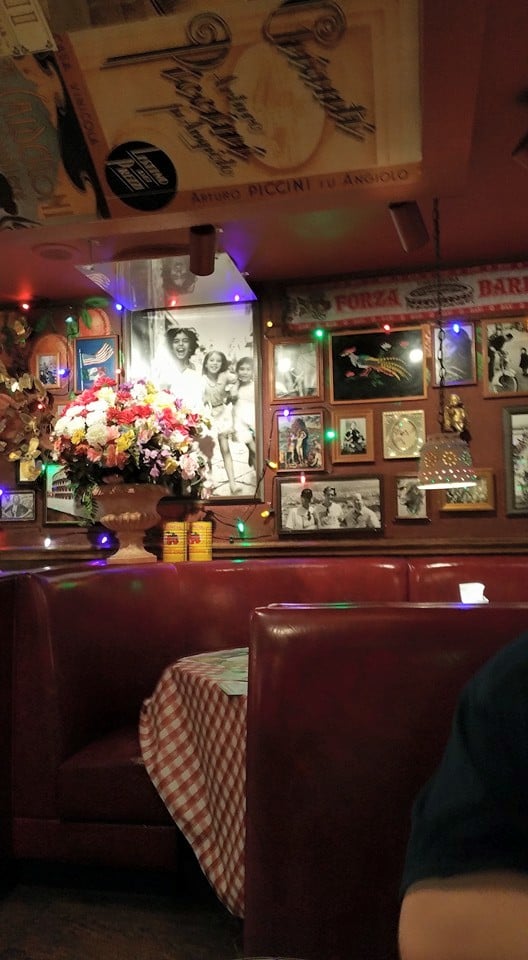 The room we were brought to was impressive as well. It had that eclectic, old world charm complete with checkered tablecloths and vintage photographs hung closely together from wall to wall. In fact, the whole restaurant was covered with hundreds of them!
The food at Buca di Peppo is served family style and shared among the dining party. Their menu is pretty extensive with all the pasta dishes you can imagine plus a wide assortment of appetizers, salads, pizzas and desserts. It took a while for us to decide!
After a long series of going back and forth from one dish to another, we finally opted for their Create Your Own Pasta Bowl. In honor of World Pasta Month, Buca di Peppo has an ongoing promotion where you can build your own pasta combination from their wide selection of pastas, sauces, veggies, protein and seasonings for the ultimate personal pasta bowl experience. Again, it took a while for us to decide but we eventually settled on a scrumptious penne dish with meat sauce, roasted red peppers, mushrooms, spinach, meatballs and a sprinkling of crushed red peppers for a bit of kick.
There's G, waiting (im) patiently while I snapped way too many #PastaSelfie!
Ahhh the meat sauce! Generously studded with huge chunks of flavorful meat, it was out of this world delicious. But I have to say, it paled next to the meatballs. Ahhh the meatballs, a beautiful story on their own. They were huge, almost the size of my fist! And the moistest, most flavorful meat balls I've ever had in my whole existence. Seriously!
When the waiter took our order, he forewarned us that the servings are pretty plentiful, the Buca Small good for 2 to 3 persons and the Buca Large feeds 4 to 6. I told him, "don't worry, we brought our appetites with us." We certainly brought our appetites with us but even our raging hunger was no match for their generous portions. We were already sighing in contentment and still had a good amount of the pasta left to take home.
Still, that did not stop me from ordering their tiramisu dessert while G capped his meal with Cafe Corretto. What a truly beautiful finish to an already fantastic meal it was!
Guys, make Buca di Peppo the center of your holiday celebrations this year. The restaurant not only caters to weekday family dinners but it's also a wonderful option for special gatherings and event catering. In fact, we shared the dining hall with a family celebrating their beloved Grandpa's birthday. From the sound of their laughter and conversation, everyone seemed to be having a delicious time.
Buca di Peppo is really the place for great food and fun. Head to the closest Buca di Peppo restaurant near you for dinner tonight with family and friends. Grab a fork, twirl away in your custom Buca pasta bowl and have everyone share their #PastaSelfie to join Buca di Peppo's #PastaSelfie contest. You can read more about it here.
And to add to the Pasta excitement, we are giving away a $100 Buca di Peppo gift card for you to experience Buca di Peppo's authentic Italian cuisine in a family-style setting. To enter the giveaway, just leave a comment on this post with your favorite pasta dish or recipe. Goodluck everyone! Here's to food, family and fun!
Buca di Beppo Create Your Own Pasta Bowl Giveaway