Update: 7/31/2016 Giveaway Closed Winner: #64 Susan
Hello, everyone! How's your week going so far? I hope you're having a blast this summer and making the most of the gorgeous weather outside.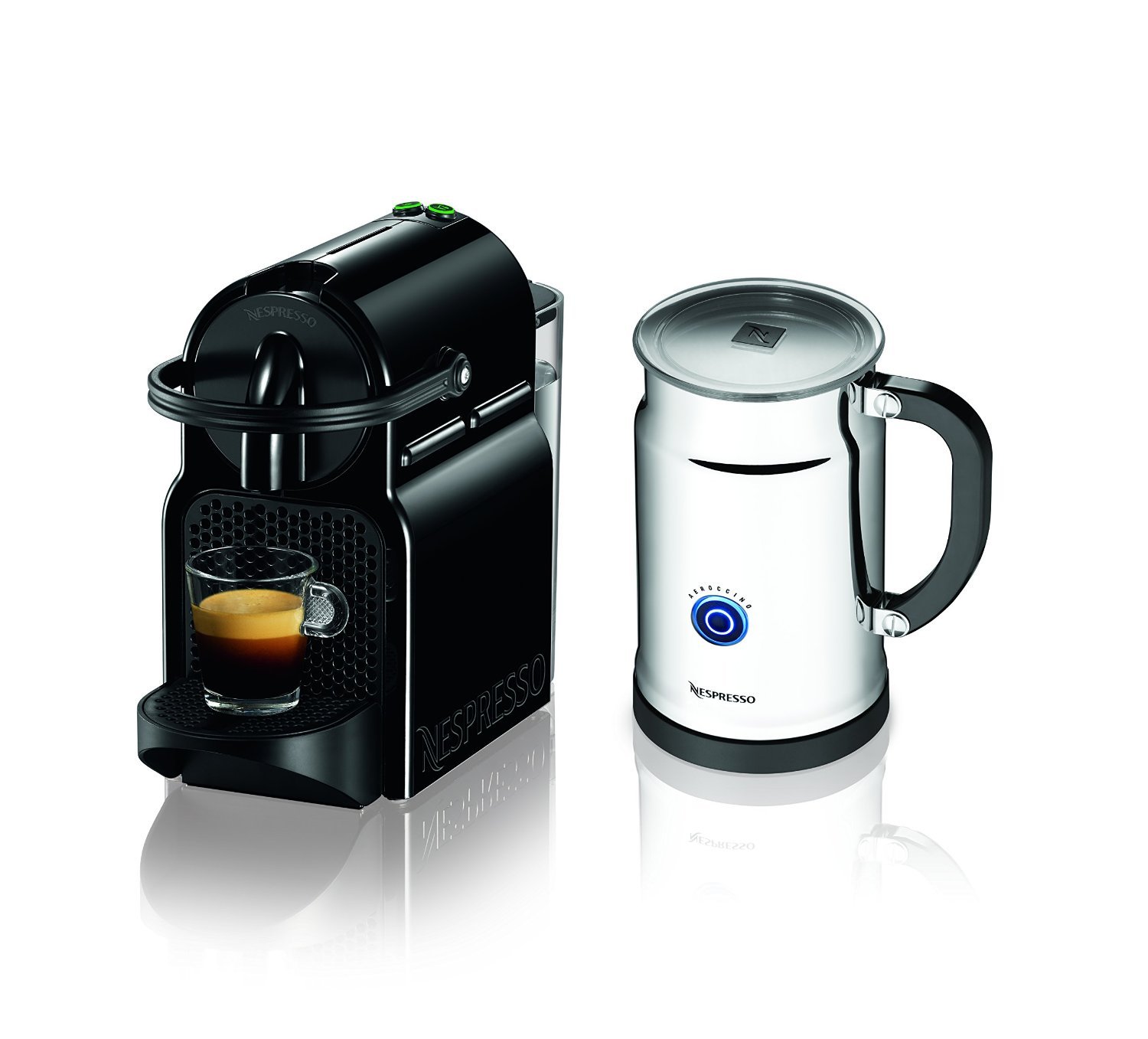 What's up with the Nespresso Inissia Espresso Maker giveaway? Well, two things.
First, I've been doing these monthly giveaways on my other food blog, Kawaling Pinoy, since July 2013 and I've been wanting for awhile to bring some of the fun here at Onion Rings and Things. After that fiasco a few days ago, it seemed like the perfect time to get the ball rolling with the monthly giveaways.
Secondly, I've had this cooking blog for more than three years now but I don't think at this point in time, I am connecting well with my audience or at least, not to the extent I want. I feel like my voice is being heard in an empty room if that even makes sense. I want to grow Onion Rings and Things as a valuable resource but for me to know what you need, I NEED to know you. And for you to trust Onion Rings and Things as a valuable resource, you NEED to know me. I thought a monthly giveaway will be a good opportunity to share what's going on with the blog and what's going on with you. Cool?
So, in the next, umm, five six seven paragraphs I will tell you a little bit about myself, kind of like a short re-introduction.
I have a daughter, Liane. She's 25 years old and works as a Registered Nurse in one of the major hospitals in Orange County. Every day, she makes me proud.
My mother is my best friend. I hope I make her proud.
I started food blogging in 2007 but a few of life's surprises threw me off the loop. I forgot to renew my web hosting and my 300-plus recipes went kaput along with the blog. Yeah, divorce can sucker punch you like that.
Took a long time and plenty of tears to get through the heartbreaking loss but I am happy to say, I now love and am loved by a better man. Yeah, his name is G.
We share our home with a cat. He's the boss around here.
I worked as a Dietary manager in skilled nursing facilities for many years but through the grace of God and seven hundred-plus recipes on both my blogs, I am now a full-time food blogger. Yeah, best job ever.
I also have a Filipino and Asian-inspired cooking blog, Kawaling Pinoy. I have a giveaway going on there, too, along with my blog income reports. I'd love for you to check it out and join the giveaway for a chance to win a Samsung Galaxy tablet.
Nespresso Inissia Espresso Maker with Aeroccino Plus Milk Frother
Includes Aeroccino Plus milk frother: rapid one touch preparation of hot or cold milk froth; Items sold separately valued at 199

Easy insertion and ejection of capsules; For use with Espresso coffee capsules only

Compact brewing unit technology; Fast preheating time: 25 seconds; 19 Bar high pressure pump

Removable 24 ounce water tank; Folding cup tray accommodates tall recipe glasses; Used capsule container holds 9-11 used capsules

2 Programmable buttons for Espresso and lungo preparation; Energy efficient; A Class energy rating; Automatic power off after 9 minutes of inactivity
Giveaway Rules:
We are drawing one (1) winner and for the giveaway prize, the winner will receive a

Nespresso Inissia Espresso Maker with Aeroccino Plus Milk Frother

. Please note that Onion Rings and Things giveaways are wholly supported by me and I do not receive any compensation for the products I present as prizes.
To enter, leave a comment below: "What is your favorite summer activity?"
Giveaway ends 11 PM Pacific Time on Wednesday, July 27, 2016. The winner will be selected via Random.org. The winner will be notified via email and will be announced here on or after Friday, July 29, 2016. The winner must respond within 48 hours or an alternate winner will be selected. No purchase necessary to enter or win.
Giveaway is open to residents of the U.S. and Canada and who are 18 years of age or over at the time of entry. Kawaling Pinoy assumes no responsibility for late or misdirected entries due to SPAM, technological, or e-mail filtering issues.