This post is sponsored by Orville Redenbacher's Popcorn.

Last Thursday, August 20, G and I took his niece and nephew to The Grove for the US Weekly Family Movie Night. This is Orville Redenbacher's Movies in the Park series, with various events held across the U.S. throughout the fall. The kids, as you can imagine, were mighty pumped up. I have to admit, I was pretty excited, too. All G heard through the one hour plus drive from Orange County to L.A. was, "Are we there yet?"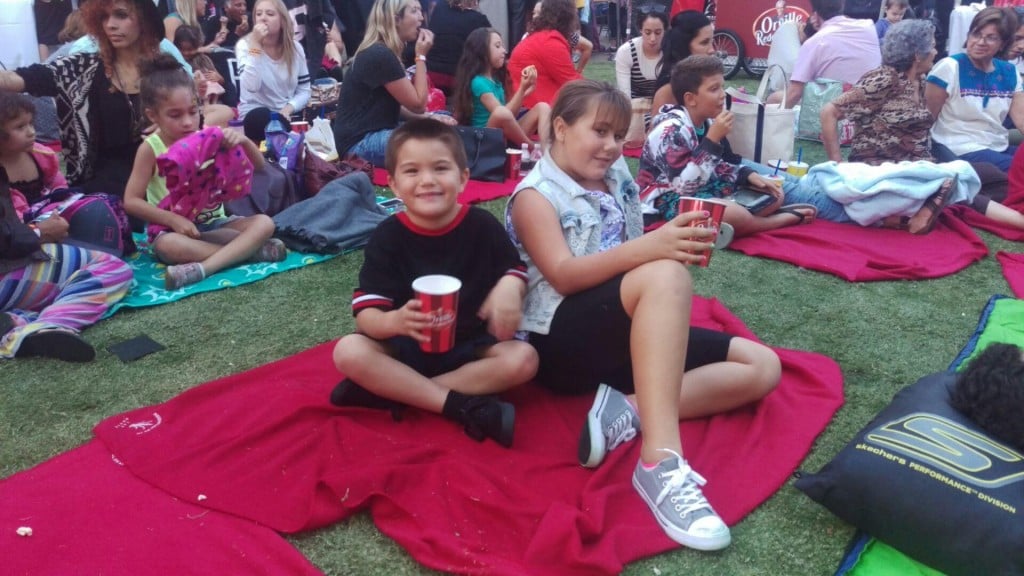 As this was our first Movie-in-the-Park experience, we didn't quite know what to expect. We did, however, come as prepared as possible. We brought folding chairs to sit on, a case of bottled water to drink and pre-popped Orville Redenbacher's Movie Theater Butter Popcorn in their single-serve bags to munch. As it turned out, all we really needed to bring were ourselves! They provided us with colorful blankets and there was an Orville Redenbacher booth that offered freshly-popped popcorn!
The event was indeed worth our every excitement. The kids enjoyed dancing to the pre-movie music, watching the movie and eating all the popcorn their little hearts desire. K had a blast posing for the photos I took and T even managed a smile here and there. We were barely driving out of the parking structure and they were already asking when we could come back again. The US Weekly Family Movie Night was definitely a fun and memory-filled evening.
Orville Gives You More www.facebook.com/orvilleredenbachers