Holiday Wine Labels (FREE Printables) to easily jazz up wine bottles into fancy yet inexpensive Christmas gifts. Four festive designs to help you spread holiday cheer!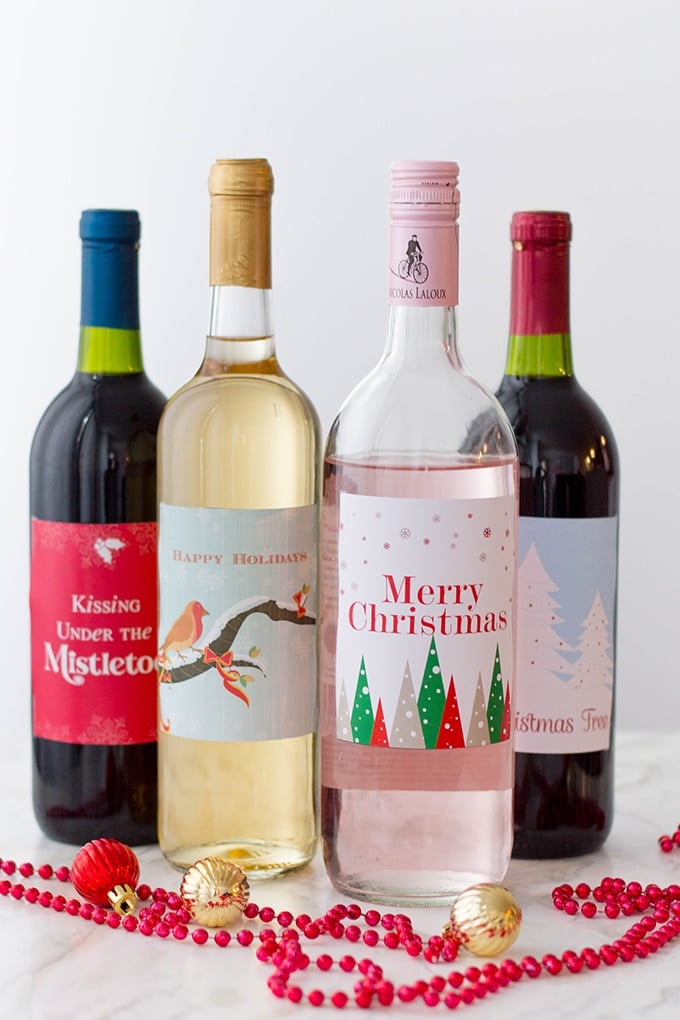 I usually spend days leading to Christmas all stressed out, trying to check off everyone on my list, but this year I am taking it easy on myself and making this holiday season more meaningful with homemade gifts such as Reindeer Poop and Christmas Crack instead. Crunchy and chocolatey, they're sure to be a crowd pleaser!
Another of my gift plans is wine for the adults. What better way to send off Christmas cheer than a bottle of fruity red or bubbly white? After all, it's the season to get tipsy. 🙂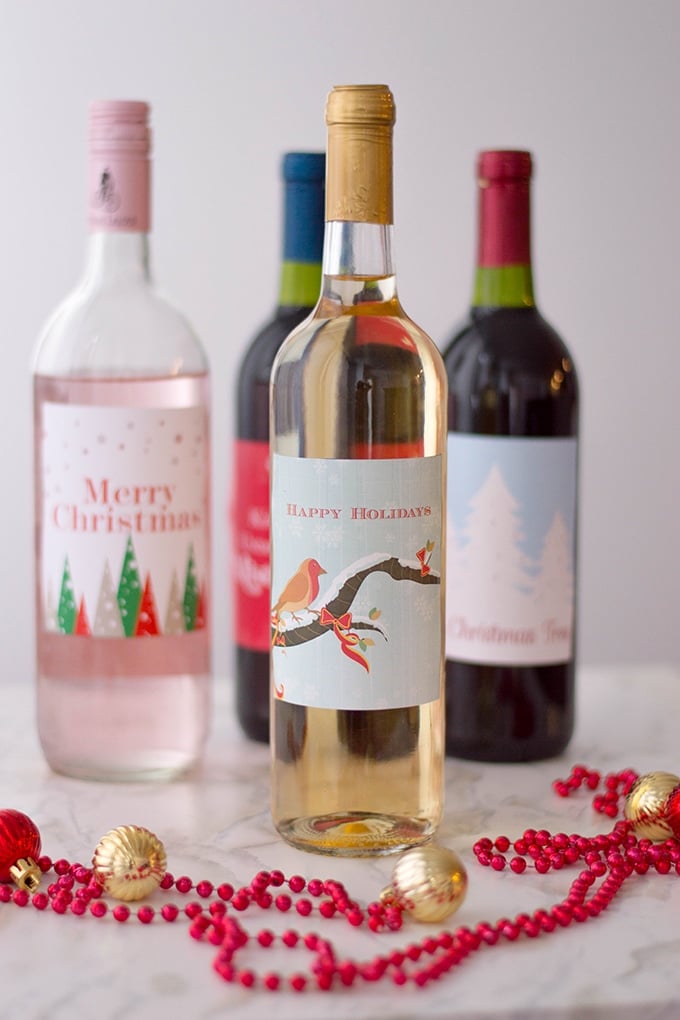 How to Use Holiday Wine Labels Printables
Using these Christmas wine labels, you can easily jazz up your bottles in festive style. They're so simple to easy to use and will quickly transform your favorite vino into a fancy holiday gift!
Materials
Instructions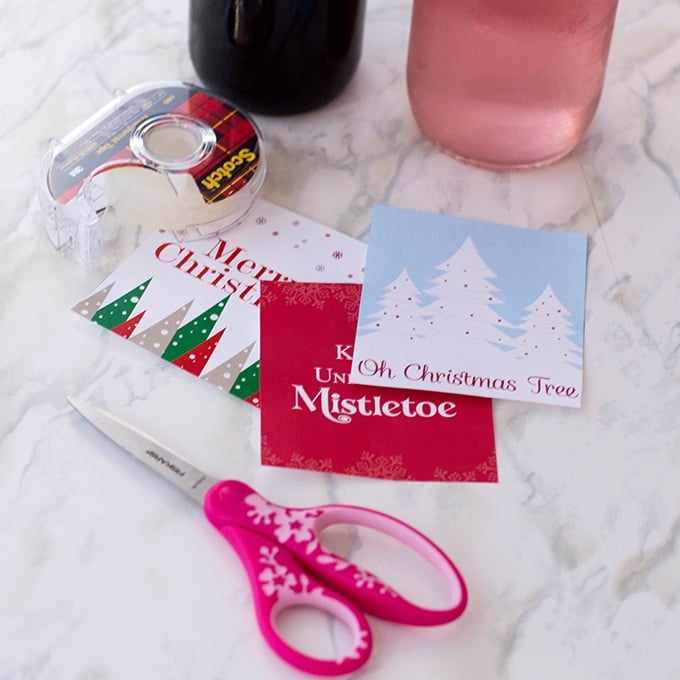 Download and print the free printables on full sheet Peel and Stick labels or cardstock paper. Using scissors, cut into individual squares.
Gently peel off the wine bottles' original label and using a double-sided tape (if using paper), attach the printable on front and center of the bottle. Now they're ready to make the world a happy place 🙂