Valentine's Day FREE Printable Love Coupons are a simple yet special way to say I love you on Valentine's Day or any day of the year. They're fun to use and make a great spouse gift!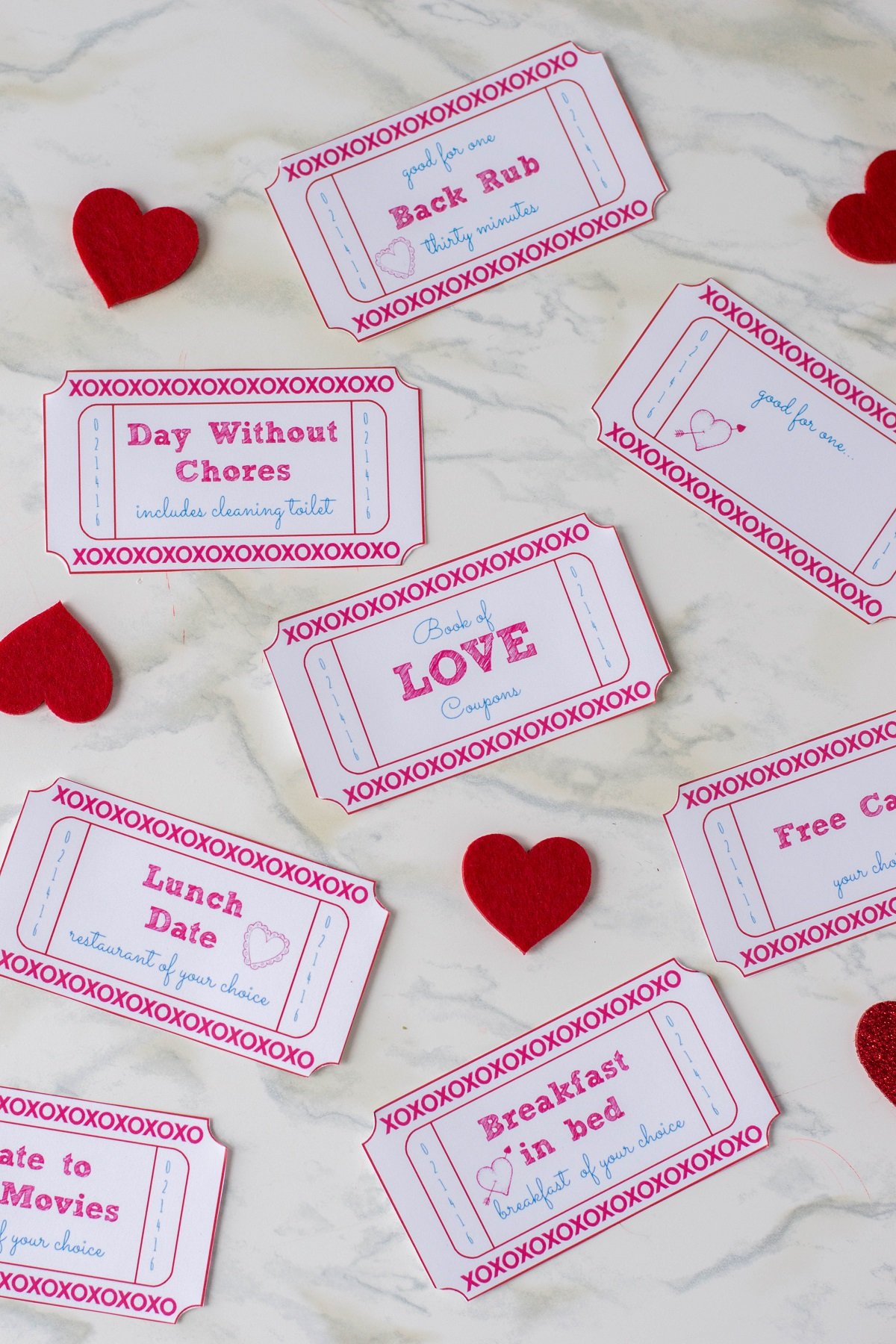 As much as he sometimes exasperates and drives me nuts, I have to hand it to my bae for being a sweet, thoughtful guy. In all the years we've been together, he has never forgotten a special occasion, and be it anniversaries, birthdays, or Valentine's Days, he always went out of his way to make me feel extra loved.
But although I treasure the generosity of long-stemmed roses, gourmet chocolates, perfumes, spa certificates, or jewelry, it is the small stuff he does on a daily basis that rocks my world. Just today, I got in my car and found the gas filled up!
I was so touched I just had to run back to the house and give him a big, sloppy kiss.
It shows that life (and love) is all about the little things. You don't have to break the bank to celebrate Valentine's Day meaningfully and ramp up the romance in the relationship!
Materials you'll need
card stock paper
scissors
puncher
twine or ribbons
How to Make Valentine's Day Coupon Booklet
Using scissors, cut out the printed sheets into individual coupons.
Along with pre-filled ones for lunch dates, back rubs, romantic strolls, and more, the printable also includes a blank one for you to get creative and have fun with.
Punch a hole in each cut-out love coupon and tie them into a booklet using twine or ribbon.
Give your sweetheart the booklet that he can redeem when the mood hits.  Enjoy!