Turn gift bows into a stunning Christmas Hair Bows! They're easy to make and are festive accessory your girls will love this holiday season!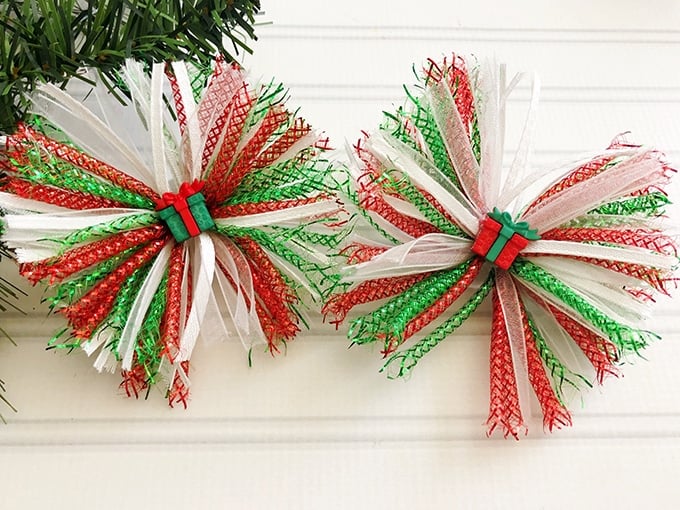 Have more gift bows than gifts to wrap? Turn them into festive hair accessories every girl on your list would love!
These gorgeous Christmas hair bows are made with Christmas party gift bows purchased from Hobby Lobby but I am sure you can easily put together a few designs using whatever colorful bows or ribbons you have on hand. They're easy and fun to make and are a super cute way to rock the holidays!
How to Make Christmas Hair Bows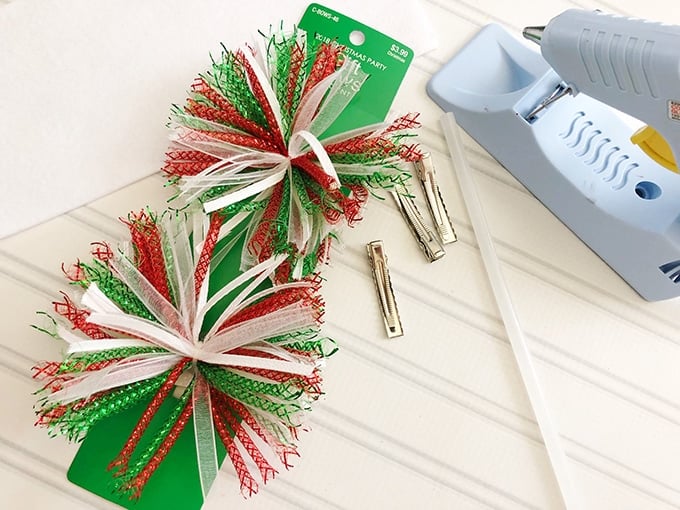 Materials
2-ct 2018 Christmas Party Gift Bows (from Hobby Lobby)
Christmas buttons
Alligator clips
White felt
Hot glue/hot glue gun
Scissors
Instructions
Take the bows off the package and peel off the paper backing.
Cut a 1.5" x 1.5" piece of felt and carefully hot glue to the center back of the gift bow. Carefully glue the top of the alligator clip onto the felt square.
Cut a 1.5" x 1/2" felt strip, open the alligator clip, and carefully glue across only the side of the clip that has been glued down.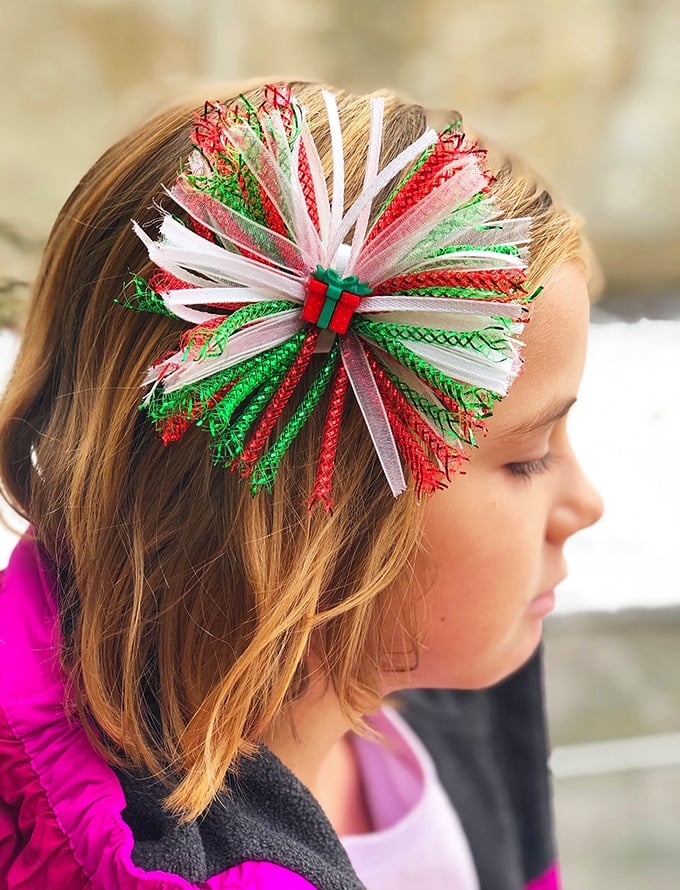 Carefully glue a Christmas button onto the front center of the bow and allow to dry completely. Use the hair bows to style hair.