Christmas Tree Bath Bombs are the perfect hot bath treat on a cold winter day. These holiday bath fizzies are a festive way to relax and soothe your worries away!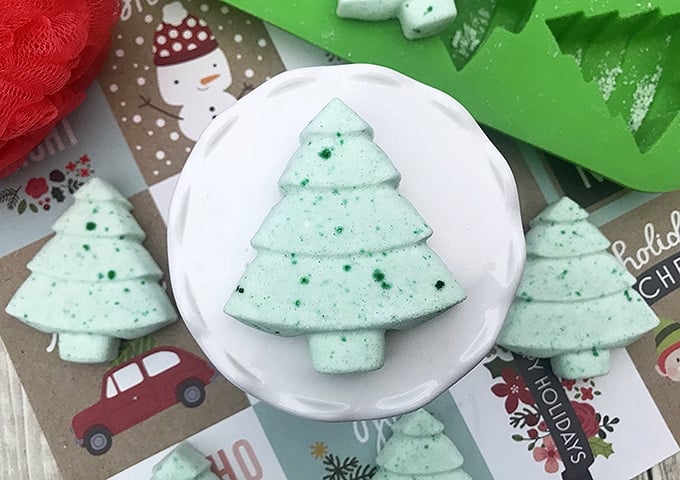 Happy Monday and welcome back to our month-long fun series on the blog. If you're new here, we're counting down the holidays with lots of festive food and crafts to help you celebrate in style.
Getting ready for Thanksgiving? These pumpkin patch cupcakes are almost too cute to eat! Turn your child's favorite book character into a super adorable scaredy squirrel pumpkin. Keep your lips healthy and nourished with do-it-yourself chapstick which smells incredibly delicious with toasted pumpkin flavor.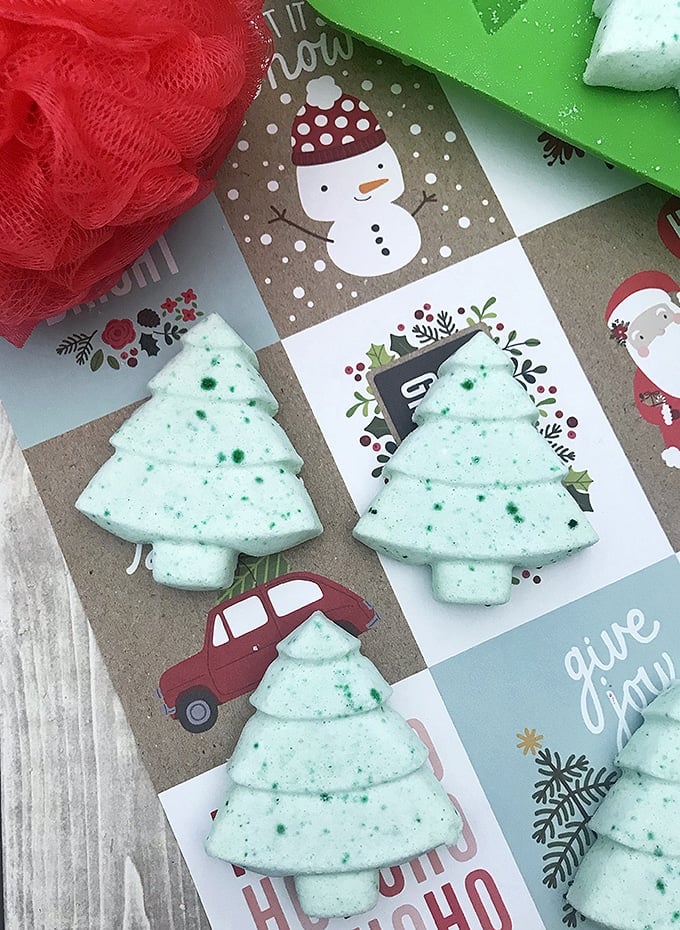 Speaking of lip balms, I have another homemade beauty treat for you today. Christmas Tree bath bombs!
These holiday bath fizzes are the perfect holiday pampering. They're a great addition to your hot bath ritual and a festive way to relax and soothe stress away.
Make sure to double the batch; they'll make wonderful holiday gifts, too!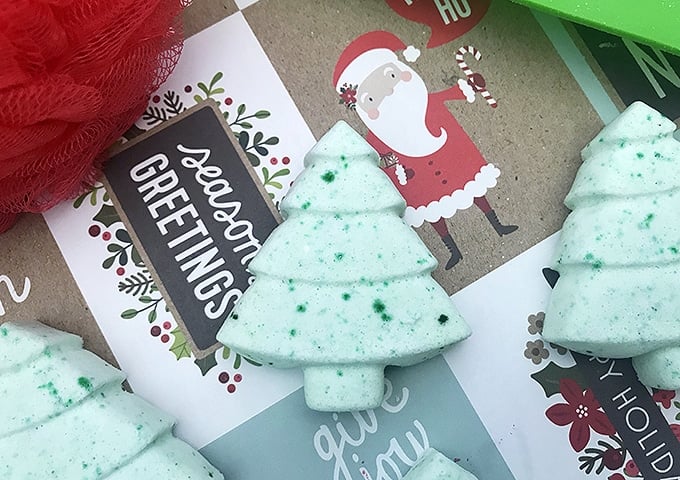 How to Make Christmas Tree Bath Bombs
They are so easy to put together with simple ingredients and can be made extra special with a few drops of your choice fragrance/essential oils.
Materials
1 cup baking soda
1/2 cup citric acid
1 tablespoon coconut oil
Green food coloring
water, as needed
Silicone Christmas Tree Mold
Instructions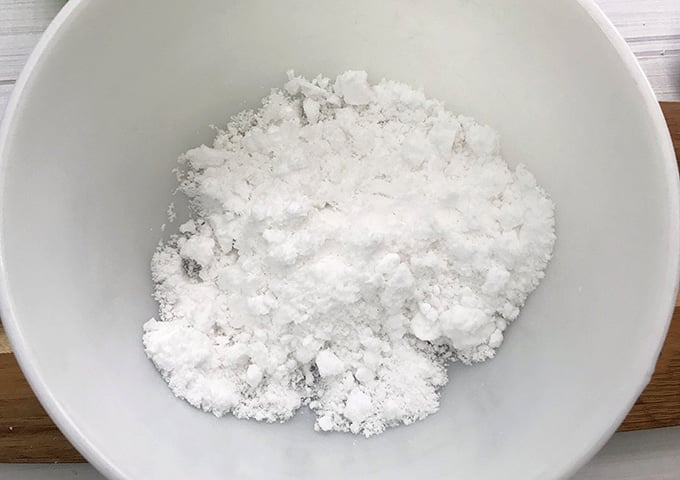 In a bowl, combine the baking soda and citric acid.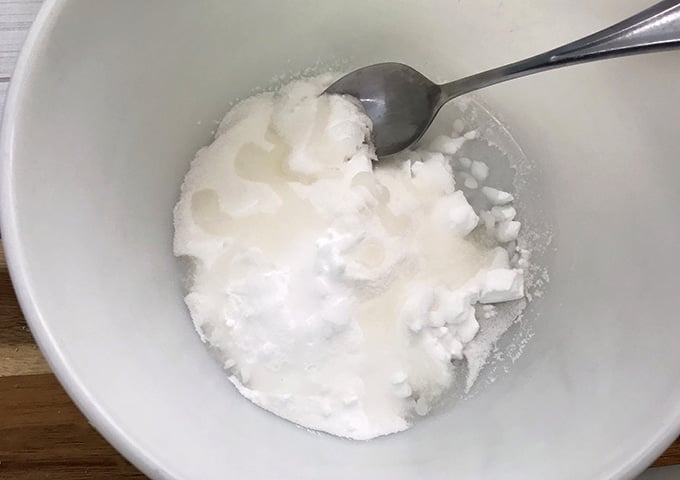 Melt the coconut oil in the microwave for about 20 seconds. Add to the powder mixture and using hands, mix to fully incorporate.
Spritz with water a little at a time while mixing with hands until the consistency is like damp sand that holds its shape when squeezed.
Add in several drops of green food coloring to the desired color and using hands, mix thoroughly until evenly tinted.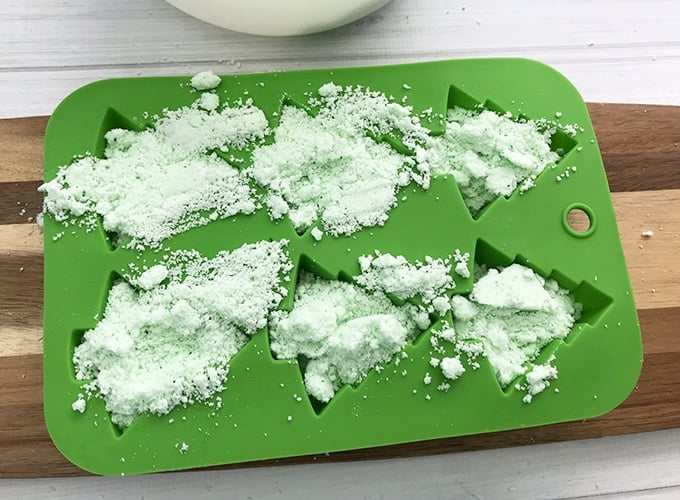 Using a spoon, fill the mixture into each silicone mold cavity to about half full and press down using fingers. Continue to spoon the remaining mixture evenly into the mold cavities and press down until very compact.
Place in a cool/dry spot for about 24 hours to completely set.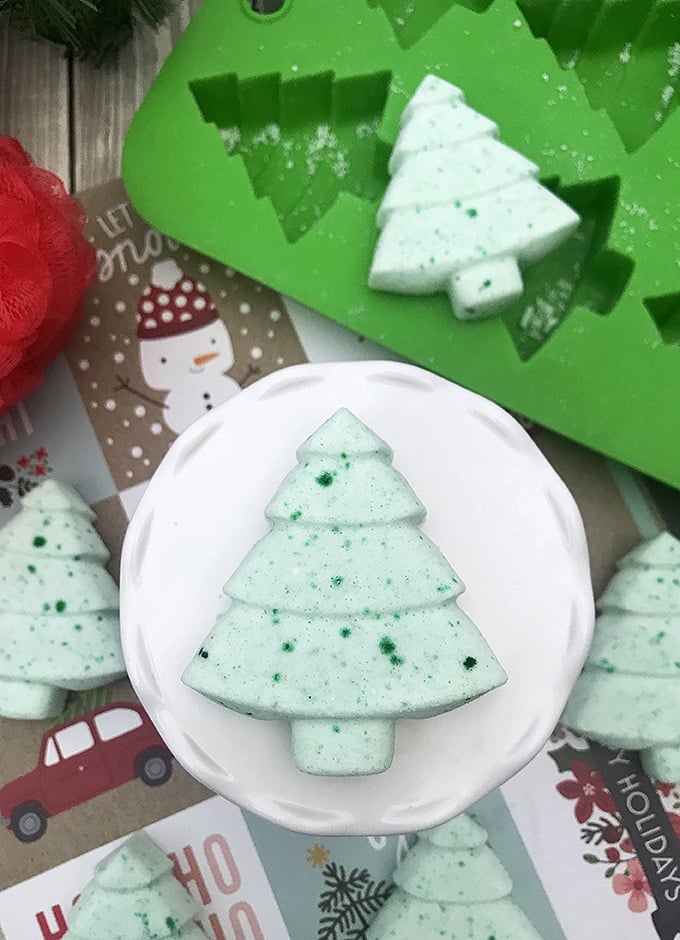 Gently remove bath bombs from the mold and store in airtight containers for up to 6 months. Use 1 to 2 pieces in a warm bath and enjoy!