DIY Be Our Guest Toiletry Jar is the perfect way to welcome overnight guests. Easy to make with an erasable chalkboard design you can customize with a personal message!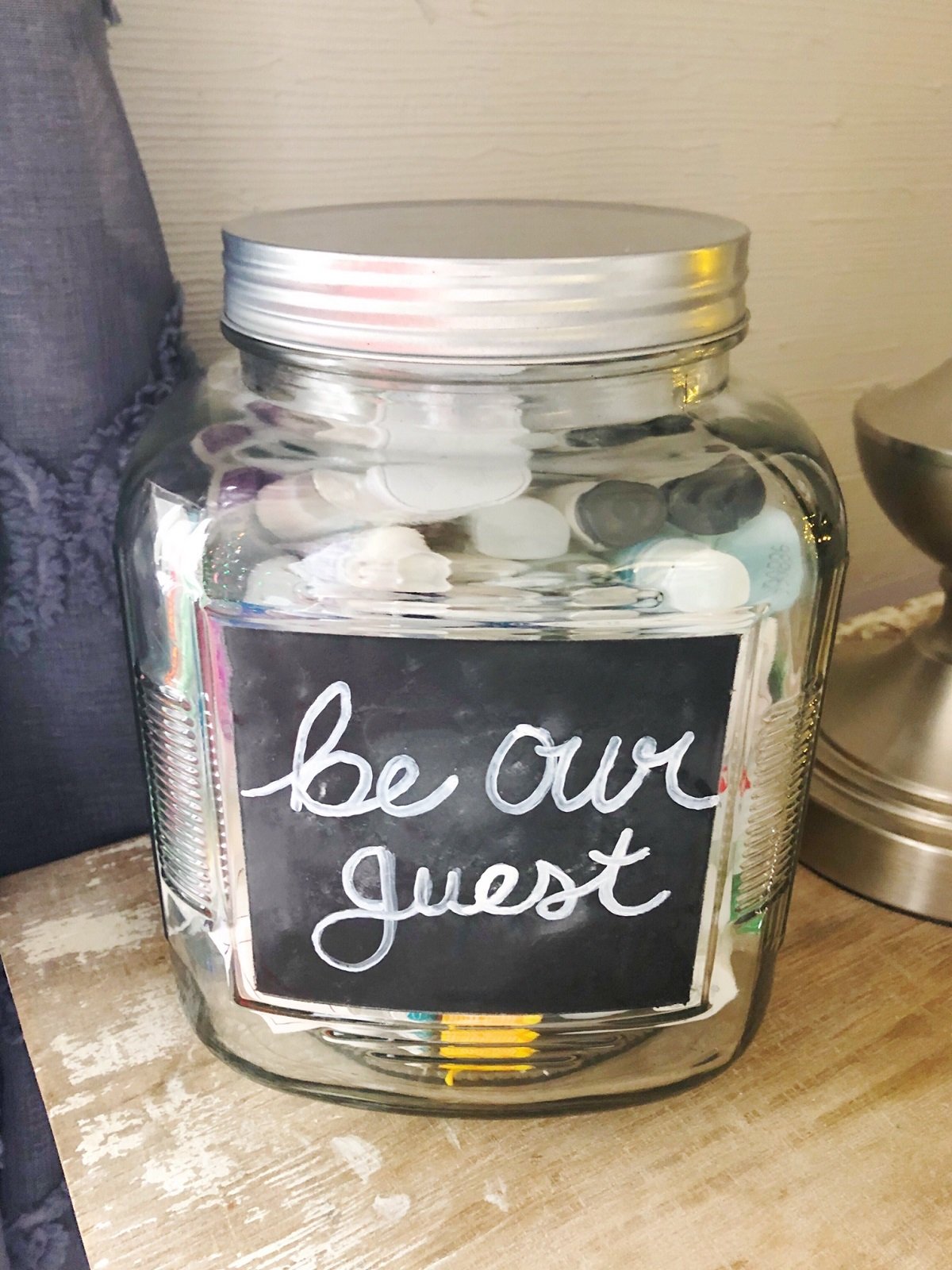 If you're expecting family and friends to visit this holiday season and looking to prepare your home for overnight guests, this DIY Be My Guest Jar is a good place to start! It's easy to pull together with simple craft supplies and makes a warm welcome treat they're sure to appreciate.
The glass jar has an erasable chalkboard design you can easily customize with a personal message and stock with travel-size amenities guests might have forgotten to pack. Set it on their nightstand to have readily available, along with some refreshments, festive cookies, and snacks.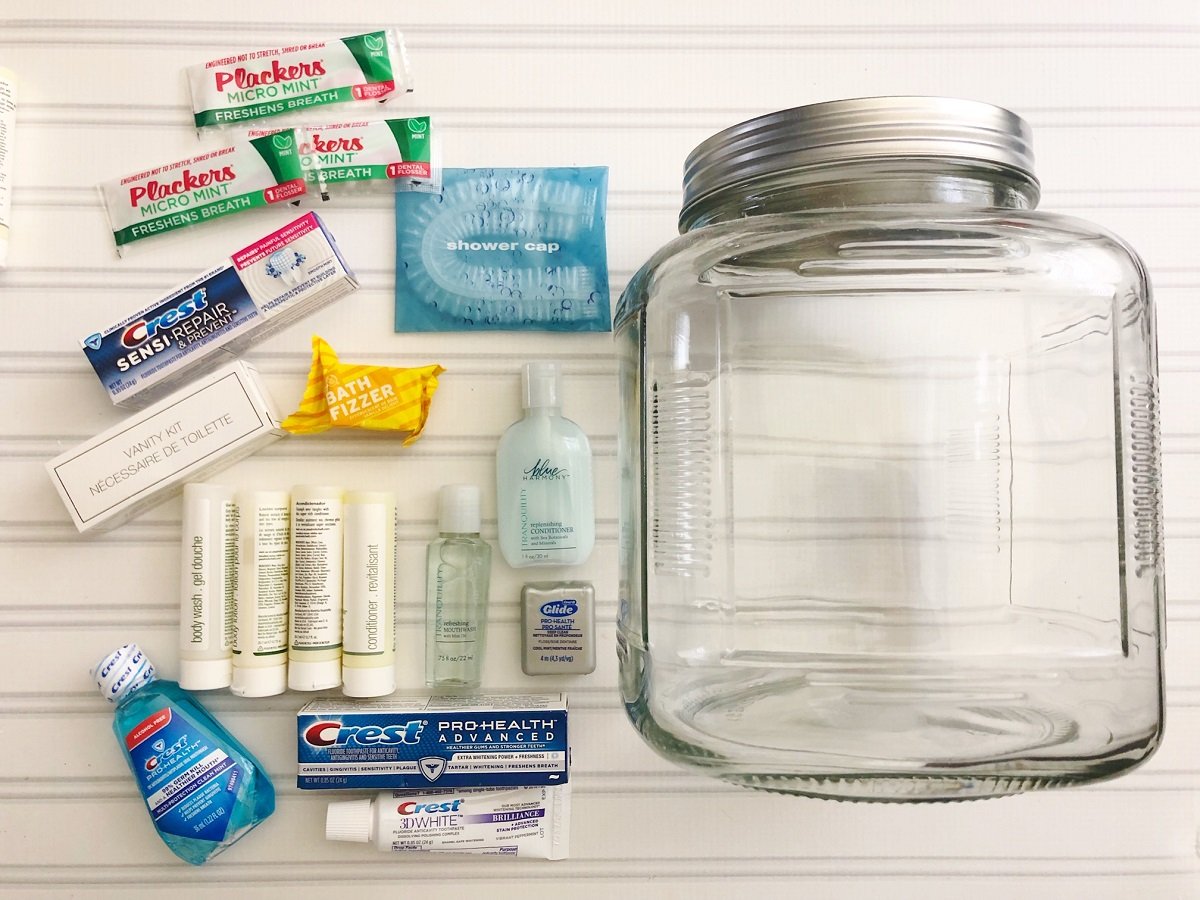 Materials you'll need
Large jar (1/2 to 1-gallon size)
assorted travel toiletries
Chalk spray paint
Painters tape
Chalk
Toiletries to include
bar soaps and hand wash
lotions, and body creams
toothpaste, toothbrush, mouthwash, dental floss
shampoo and conditioner
feminine products
shaving cream and disposable razors
hand wipes
shower cap
pain reliever
Quick tip
Save samples from hotels and dentist visits or purchase sundry items from local Dollar Stores, Target, and drugstores.
How to Make Be My Guest Jar
Use a glass jar 1/2 to 1-gallon size with a tight-fitting lid.
Gather new/unopened toiletries and other travel items.
Fill the jar with the toiletries and close the lid.
To protect from overspray, use painter's tape to cover the jar leaving a large square in the front. Press down the edges of the tape.
In a well-ventilated area, spray the square with spray paint and let it dry. Spray a second coat of paint and allow it to dry completely.
Apply a small amount of chalk and rub the chalk around the paint using your fingers.
Write "Be Our Guest" on the jar.
How to use
Place the jar on the nightstand or in the guest bathroom; guests can use the items in the jar without having to ask you for items.
If you don't mind guests having small bites in the guest bedroom, you can use the jar to set out individually packaged cookies, chocolates, and other portable snacks along with bottled water.