This shop has been compensated by Collective Bias, Inc. and its advertiser. All opinions are mine alone. #EasyHolidayEats #CollectiveBias
Guys, it's exactly 10 days to Christmas! And that means, loads of family, food and fun. I am so looking forward to all the festivities, I can't be more excited!
I have a good number of potlucks and get-together happening in my house these coming weeks, it's going to be pretty crazy at home! As much as I love throwing parties and playing hostess, I honestly hate the obscene amount of prep and work involved. Thank goodness for Red Baron pizzas! With their many delicious varieties in my party arsenal, I can relax and be merry even with an army to feed.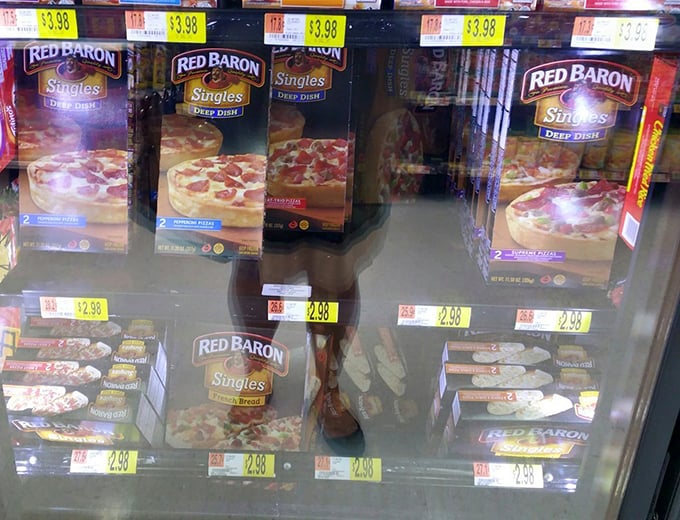 Red Baron Pizzas are not only fun to serve but are easy to find, too. I hosted a pre-holiday party over the weekend and picked up everything I needed from our neighborhood Walmart. I am so thankful of this one-stop shop, especially during the busiest season of the year. Walmart not only carries Red Baron pizzas but also a good stock of party essentials. I didn't have to wage war on holiday traffic!
We had so much fun over the weekend. My house was ringing with so many stories and so much laughter, we were all giddy with joy. I was so glad I served Red Baron Pizzas. Their open, bake and serve convenience truly takes the chaos out of the holidays. I was out of the kitchen in no time and was able to enjoy the company of my guests.
Along with the Red Baron® 3-Meat French Bread Pizza Singles and Red Baron® Supreme French Bread Pizza Singles I bought from Walmart, I made orange-glazed boneless wings, popcorn shrimp and a fresh green salad to wonderfully round up my feast. The pizzas were a big hit! With premium cheese and hearty toppings, Red Baron delivers pizza satisfaction every time. Be sure to have Red Baron products a part of your next holiday celebration!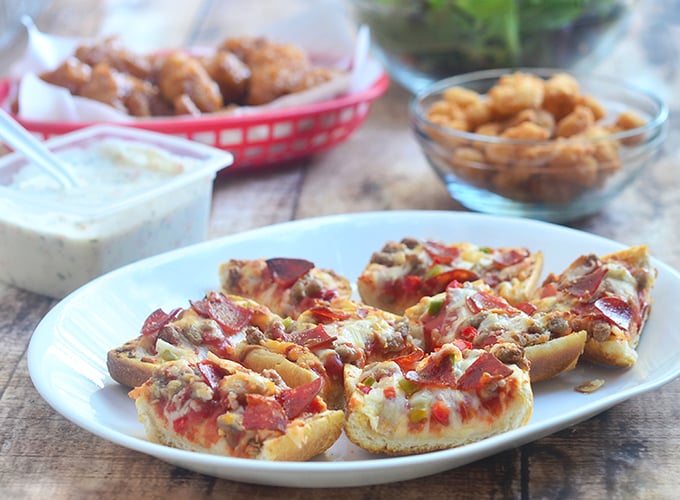 Orange-Glazed Boneless Chicken Wings
Ingredients
1 cup flour
2 teaspoons salt
¼ teaspoon pepper
¼ teaspoon garlic powder
1 egg
¼ cup milk
1 pound boneless, skinless chicken breasts, cut into 1-inch chunks
oil
For the Orange Glaze
½ cup orange juice
¼ cup soy sauce
1 tablespoon Chinese cooking wine
1 teaspoon sesame oil
¼ cup brown sugar
2 cloves garlic, peeled and finely minced
1 thumb-size ginger, peeled and finely grated
½ teaspoon red chili flakes
1 tablespoon cornstarch
¼ cup water
Instructions
In a bowl, combine flour, salt, pepper and garlic powder.
In another bowl, combine egg and milk and whisk until blended.
Dip each chicken piece into the egg mixture and then dredge in flour mixture. Dip again in egg mixture and dredge again in flour mixture to double-coat. Arrange in a single layer on a baking sheet and refrigerate for about 15 to 20 minutes to chill.
In a deep pot over medium heat, heat about 3-inches deep of oil to 350 F. Add chicken one by one (to prevent from sticking together) and cook for about 5 to 6 minutes or until chicken is cooked through and breading is crisp and golden. Do not overcrowd pan. Cook in batches as needed. Remove from heat and drain on paper towels.
In a wide skillet over medium heat, combine orange juice, soy sauce, Chinese cooking wine, sesame oil, brown sugar, garlic, ginger and red chili flakes. Heat, stirring regularly, until sugar is dissolved.
In a bowl, combine cornstarch and water and stir until smooth. Slowly add to orange sauce, whisking vigorously to prevent lumps. Continue to cook for about 1 to 2 minutes or until thickened. Remove from heat and add chicken pieces, stirring to fully coat with sauce. Serve hot with dip of choice.