Upcycled Snowman Wooden Board Decor adds a rustic Christmas country charm to your holiday decor.  Super easy and inexpensive to make with scrap wood and craft felt!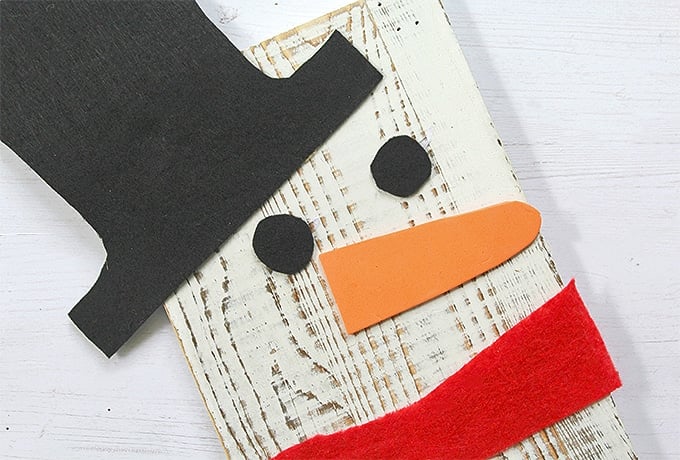 Do you know the Philippines has the longest Christmas season in the world? For sure! We celebrate the season for almost half a year, all throughout the four BER months (September to December) and all the way to January 6 which is the Feast of the Epiphany or Three Kings' Day.
As early as September 1, radio stations begin playing carols and stores start putting up their holiday merchandise.
It's a tradition I grew up with and carried with me through the years. Weeks before, I have already rummaged through our boxes of holiday decors in the garage to put them up. G fusses about having our plastic tree up early but I know secretly, he loves the festive spirit in the house!
Speaking of Christmas decorations, I have a fun one for you today! This upcycled Snowman wood board is an easy holiday craft to do with the whole family and is relatively inexpensive to make using scrap wood or pre-painted boards and craft felt.
How to Make Upcycled Wooden Snowman
Materials
Scrap wood, 12 inches in length and 4-5 inches in width (we found this piece already painted and ready to use at Michael's Craft Store)
White craft paint
Paint brush
Black craft felt
Red or green craft felt
Orange craft foam or craft felt
Scissors
Craft glue
Instructions
Using the paint brush, apply two coats of white craft paint to the wood and allow to dry completely. Michael's craft store also sells pre-painted pieces that are ready to use.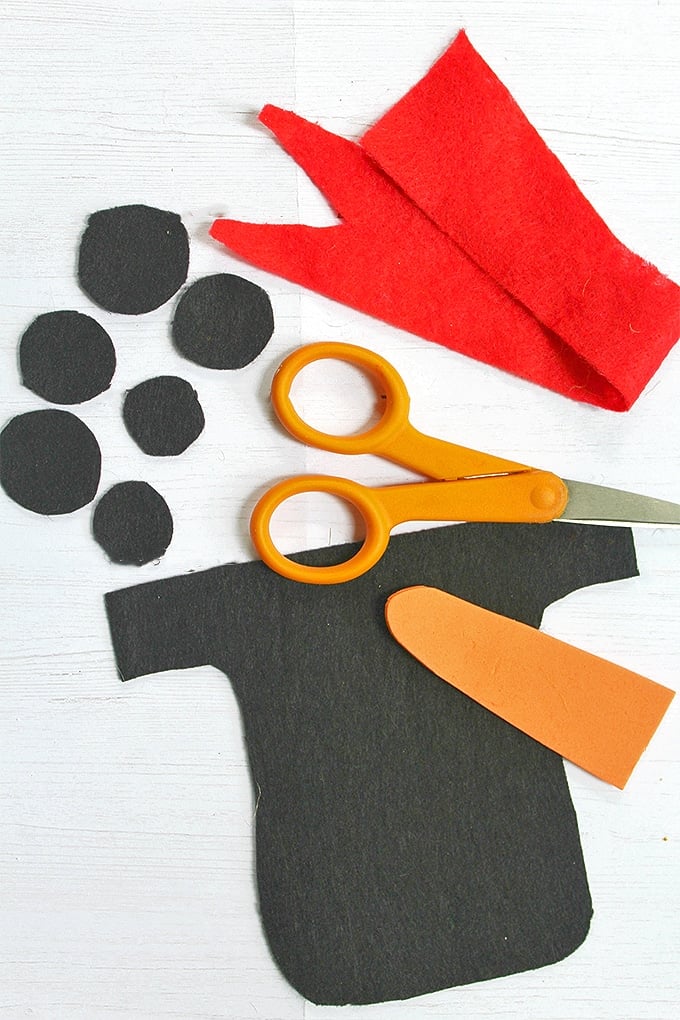 Using scissors, cut out two small circles from the black felt for the snowman's eyes and a softened triangle from the orange felt for the nose.
To make the snowman's decorative features, cut out three small black circles for buttons and a hat shape from the black felt. Cut a strip of red or green felt about 3 to 4 inches wide and long enough to wrap around the wood to resemble a scarf.  Snip one end of the strip of felt to create a pointed end.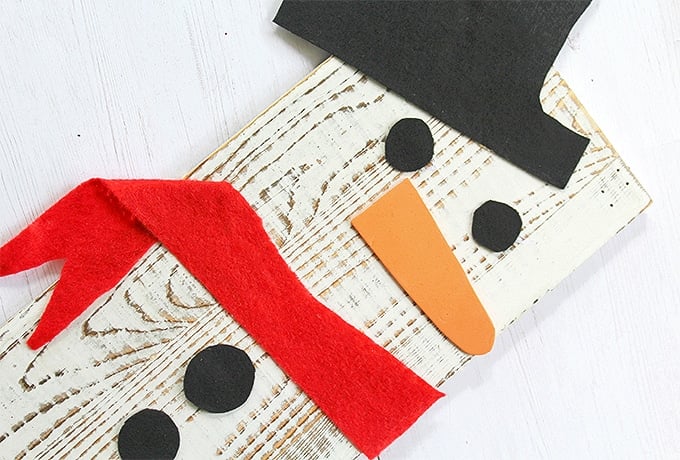 Apply a dab of glue to the back of each felt piece and press to the wood as shown. Allow the upcycled wooden snowman to dry completely and it's ready to display.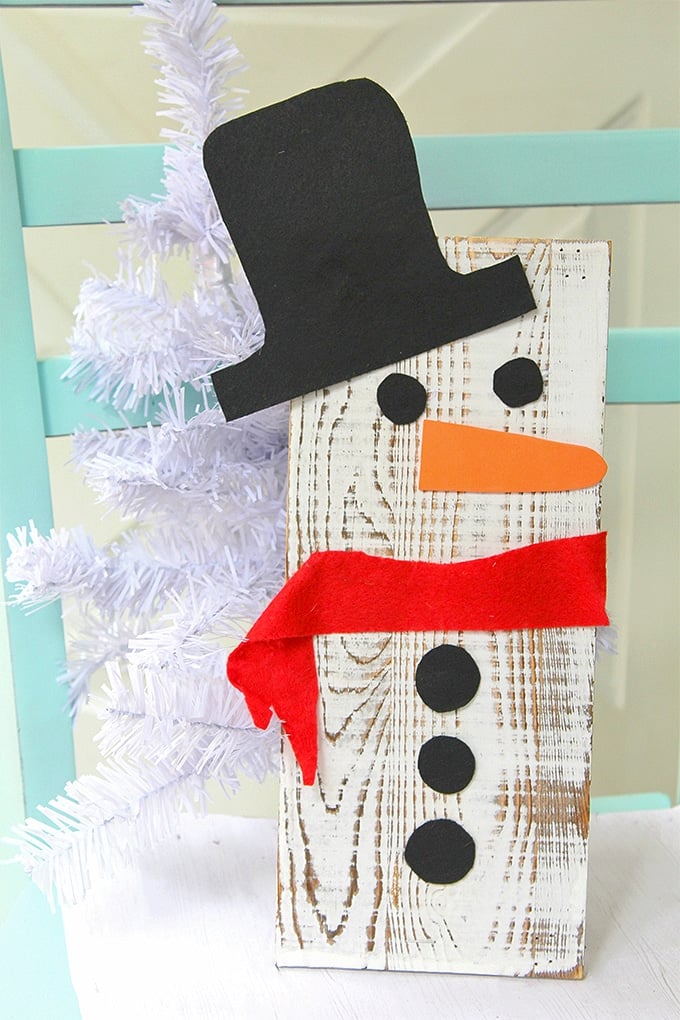 Want more Christmas crafts and projects? Check out the list of fun stuff below!
Easy Christmas DIY and Crafts