DIY Coconut Lime Body Scrub delivers a spa experience right in your home and makes a great gift, too! With the sweet and energizing aromas of coconut and lime and exfoliating properties of salt, it will leave your skin soft and moisturized.
I recently took a month-long trip to Thailand and the Philippines, but although I had a fantastic time, my skin took quite a beating from the tropical heat. It's in dire need of major pampering!
I love DIY sugar and salt scrubs. Not only are they all-natural without ingredients you can't pronounce, but you can also whip up various yummy concoctions at a fraction of the price product companies charges. They deliver a fabulous spa experience in our home and make great gifts, too!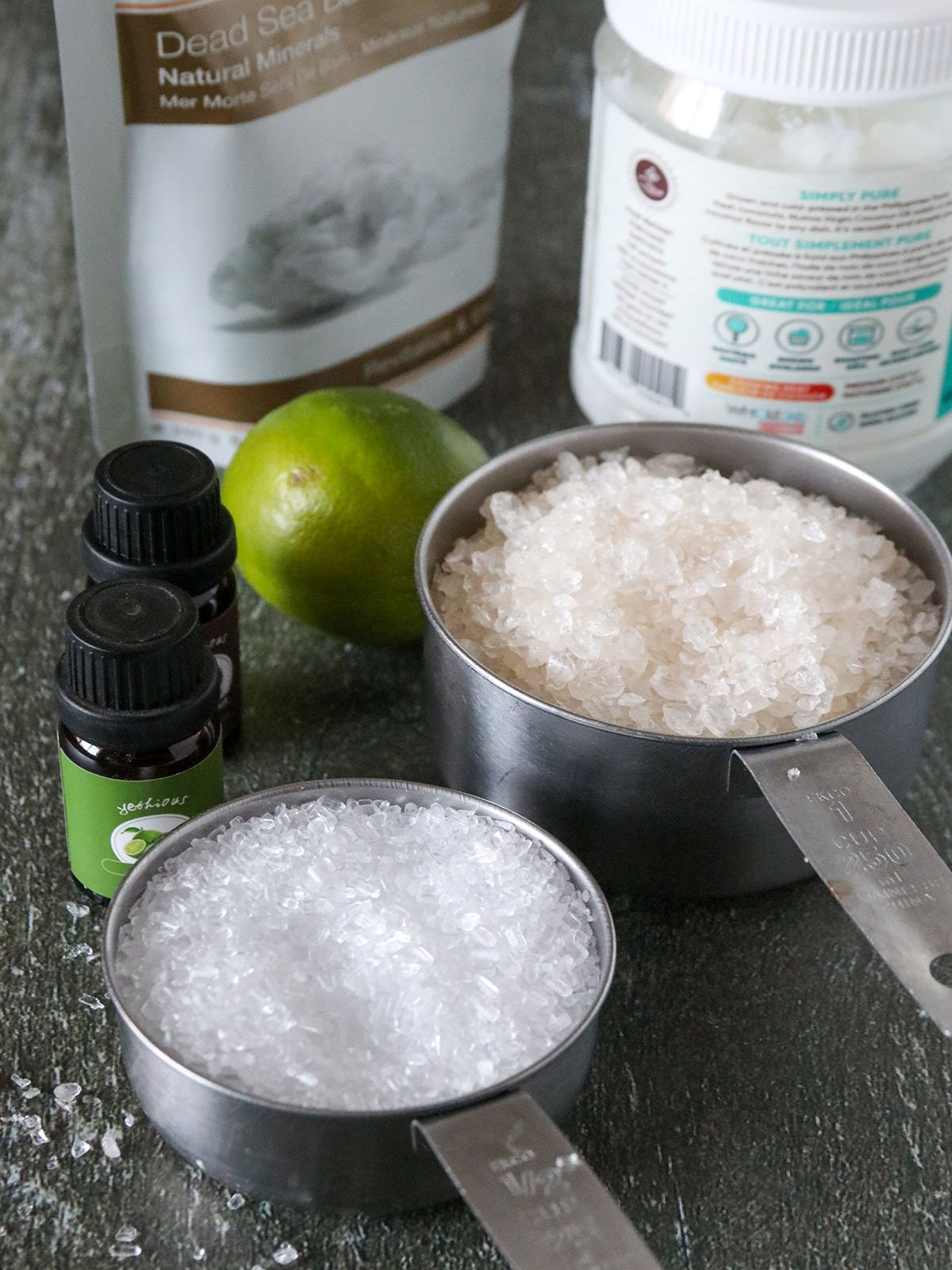 I often experiment with different homemade body scrub recipes, and this coconut lime body scrub is turning out to be my favorite beauty treatment so far. The delicious scents of coconut and lime will have you feeling invigorated, while the scrub's exfoliating and moisturizing properties will leave your skin smooth and supple.
Benefits
Coconut oil is found to be an effective emollient by increasing hydration and reducing water loss in seriously dry skin. It's a great moisturizer that will leave your skin nourished and smooth.
Salt is a gentle exfoliate that helps improve circulation and purify the skin by cleansing pores and sloughing off dead skin. It also contains minerals to help soften and hydrate the skin.
Lime helps control oily skin and shrink pores. The citric juice is said to remove blemishes and help lighten dark spots.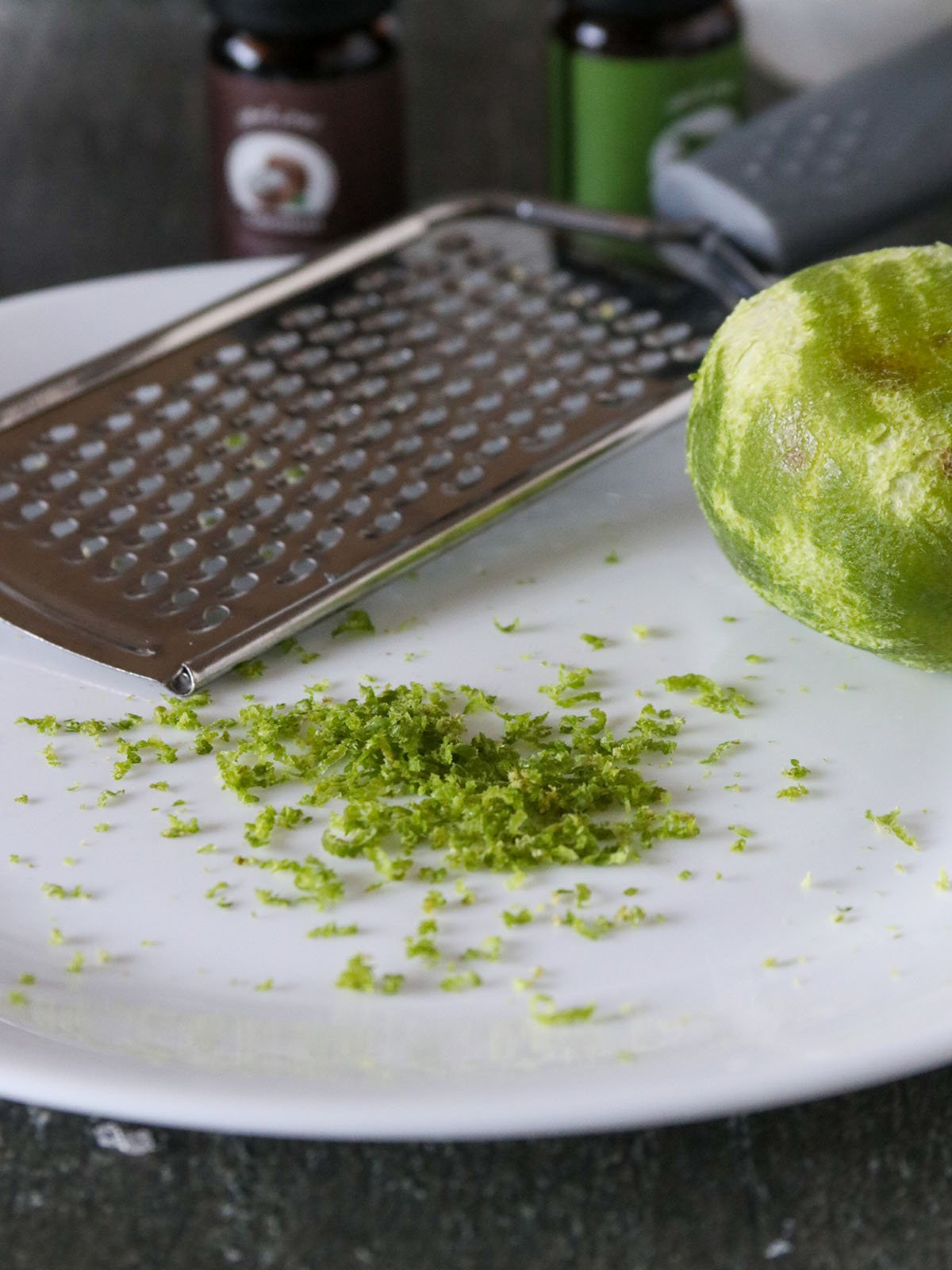 What you'll need
1 cup coarse salt (I used dead sea salts)
1/2 cup Epsom salt
1/2 cup coconut oil
10-12 drops lime essential oil
1 teaspoon coconut essential oil or extract
1 teaspoon lime juice
Zest of 1 lime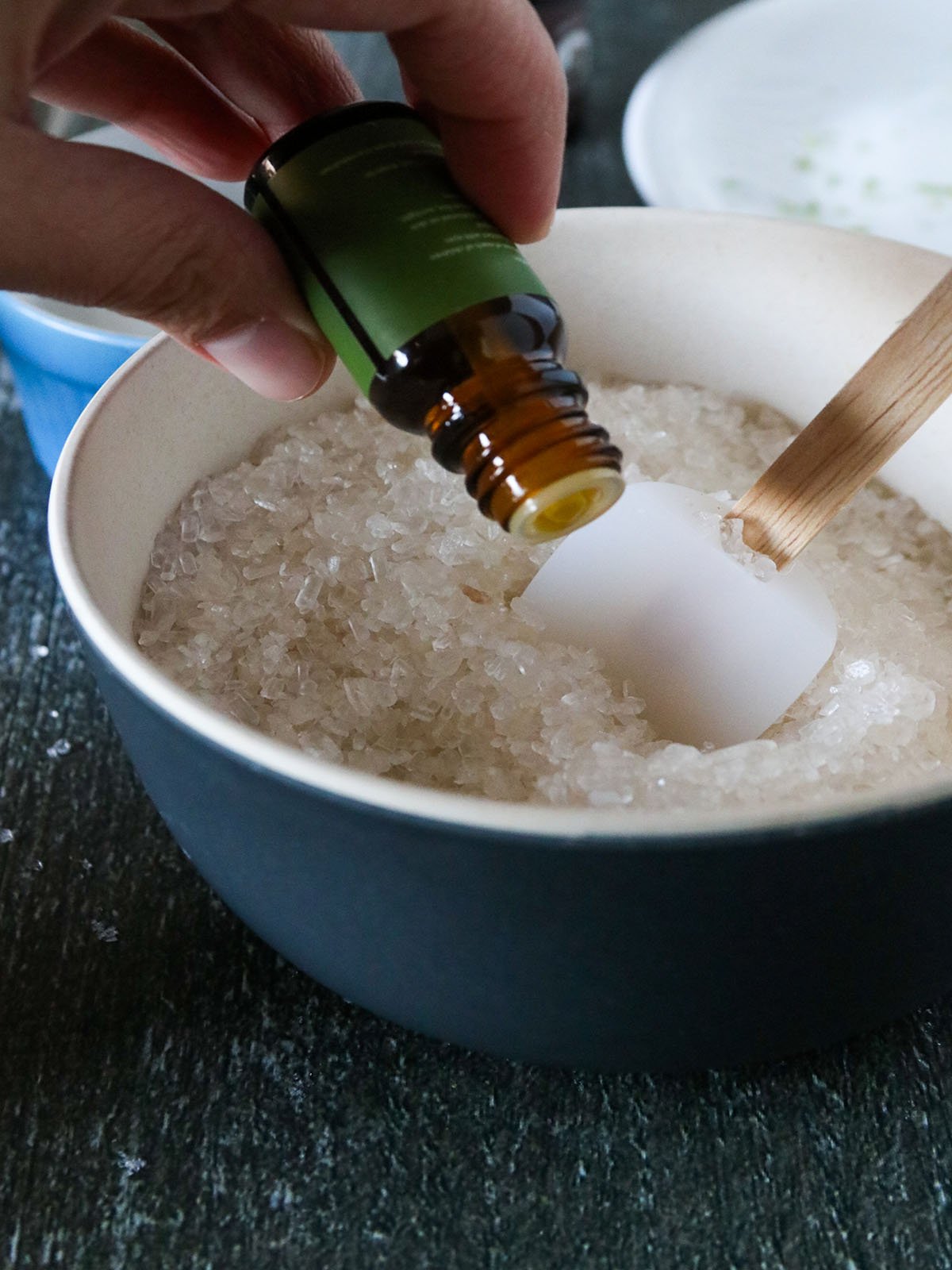 How to make
Using a lemon zester or microplane, remove the zest from the lime. Set aside.
. In a medium mixing bowl, add the coarse salt, Epsom salt, coconut oil, lime essential oil, coconut essential oil (or extract), and lime juice. Mix well until all of the ingredients are incorporated.
Gently fold in the lime zest.
Transfer to an airtight glass container and store for up to 3 months.
How to Use
Spoil yourself and give this homemade coconut lime salt scrub a try today. It is so easy to make, costs less than commercial brands, and will leave your skin refreshed and vibrant.
In a warm/hot shower, apply coconut lime salt scrub to wet skin.
In a circular motion, massage on the skin to allow the salts to exfoliate and the coconut oil to moisturize.
Rinse with warm water and pat dry with a towel.
Apply your favorite skin moisturizer.