Want a quick and easy DIY holiday project? These decorative Christmas evergreen pots are a simple yet super fun activity to do with the whole family. They're a beautiful yet inexpensive way to bring Christmas spirit to your favorite corner of the house. Be sure to make a few sets, these make fantastic hostess gifts, too!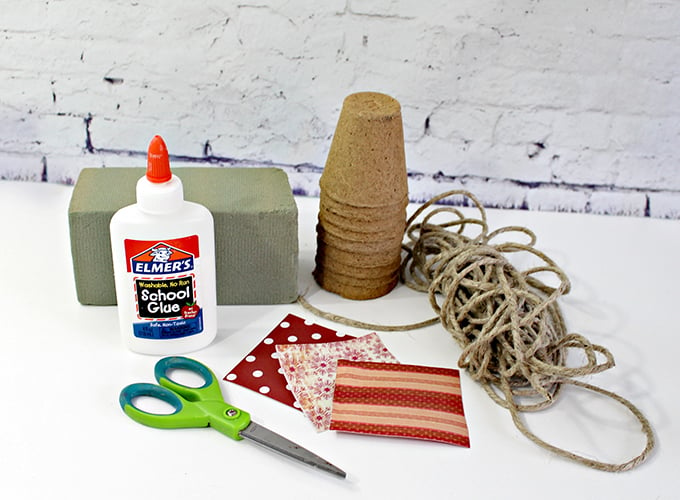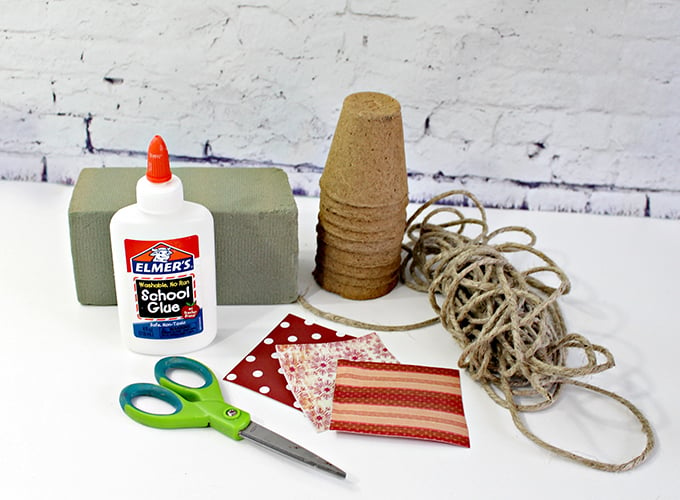 Supplies
3 small Peat seed starter pots
Coordinating decorative paper
Twine
Small chipboard letters "J', "o", "y".
Floral foam
Evergreen sprigs
Glue gun and glue sticks or white glue
Scissors
Instructions
Cut the decorative paper, allowing room around the edges.  Glue the paper to the pots.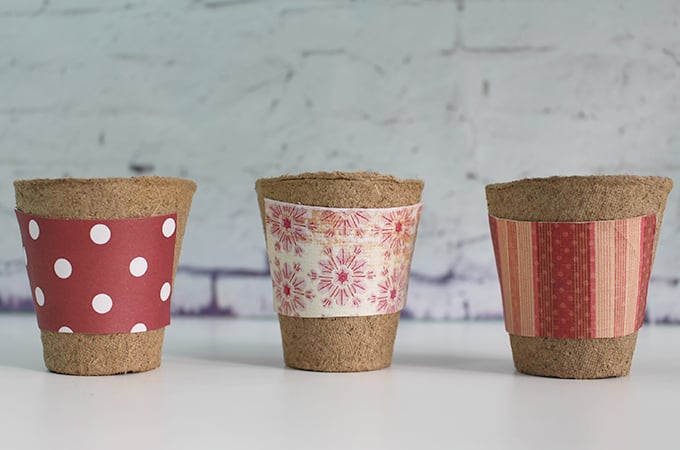 Wrap twine around the pot near the top of the paper. Make a bow from the twine and glue to the front of the pot.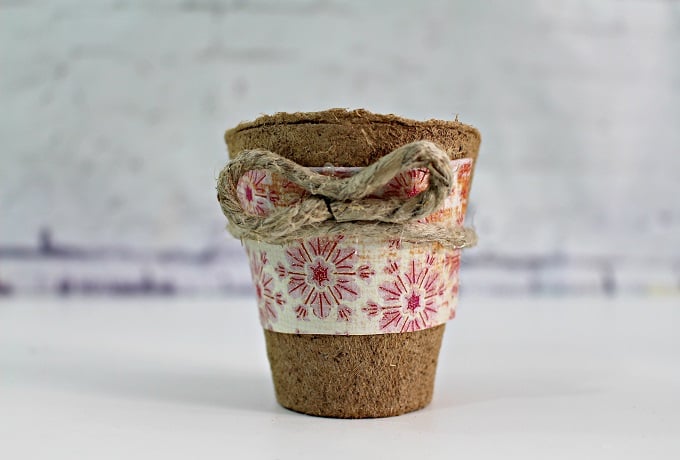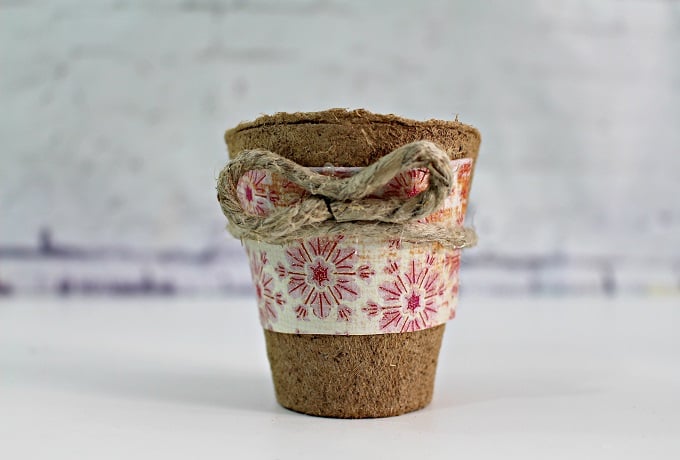 Glue one of each letter to the bottom of the bow so that together the 3 pots spell J O Y.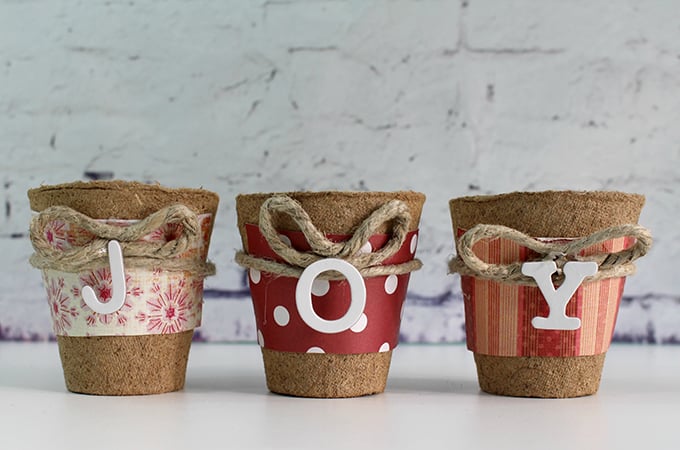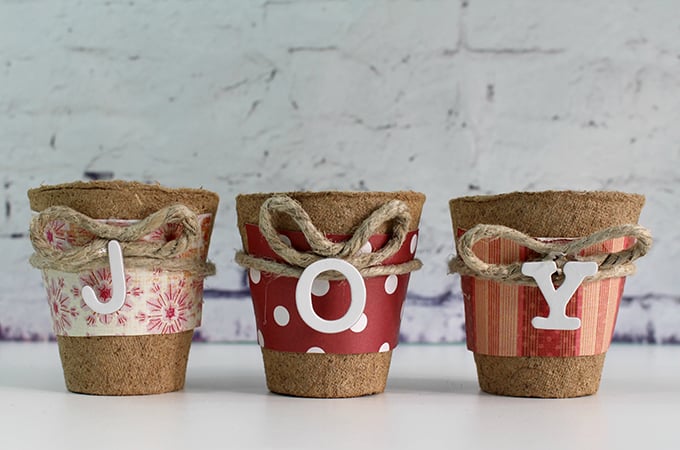 Fill the inside of the pot with floral foam and stick in the sprigs of evergreen.