DIY Charlie Brown Coin Bank is perfect for teaching your child how to save. Super easy and fun to make using simple craft supplies.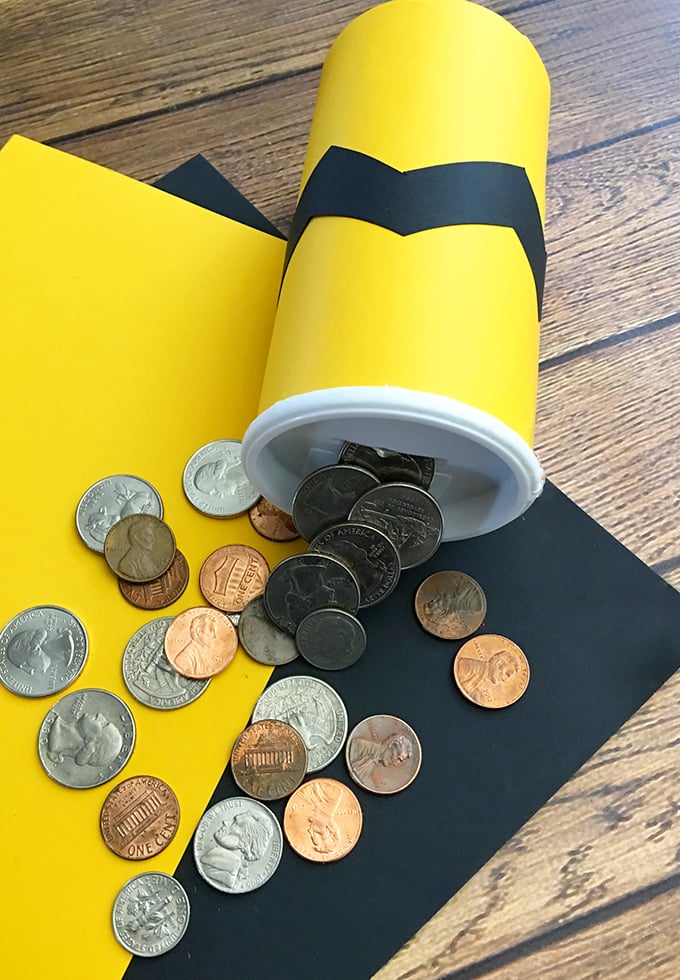 It's never too early to teach our children important financial skills such as sound spending, investing and saving. Studies show lifelong money habits are formed by age 7 and money lessons at this age set the tone for smart money management later in life.
This DIY Charlie Brown coin bank is not only a fun tool to encourage your child to save for a rainy day but it is also a smart way to upcycle and re-purpose a Tootsie roll can. Very easy to make and requires basic craft supplies you probably already have at home, this can be an enjoyable learning activity you can involve the whole family.
Supplies
Empty Tootsie roll container
Yellow and black scrapbook papers
Pencil
Scissors
Hot glue/hot glue gun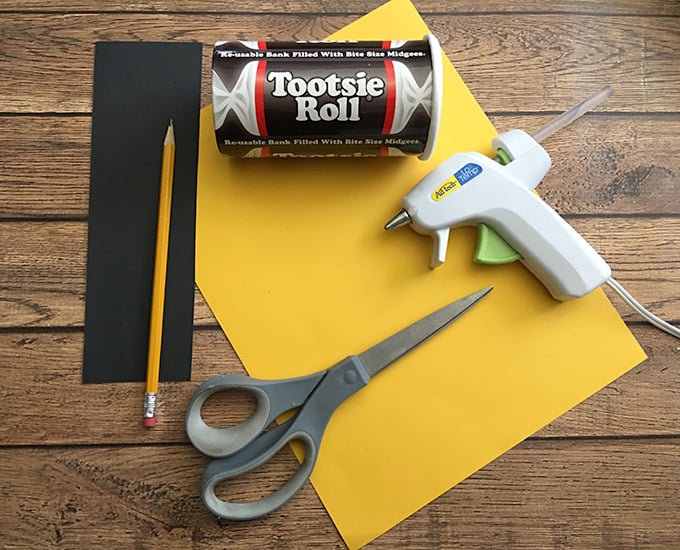 Instructions
Place the top of your Tootsie Roll bank onto the top of the yellow paper and draw a line at the bottom to measure how long. Trace that line all the way across the page and cut along the line.
Glue yellow paper to the Tootsie Roll to fully cover.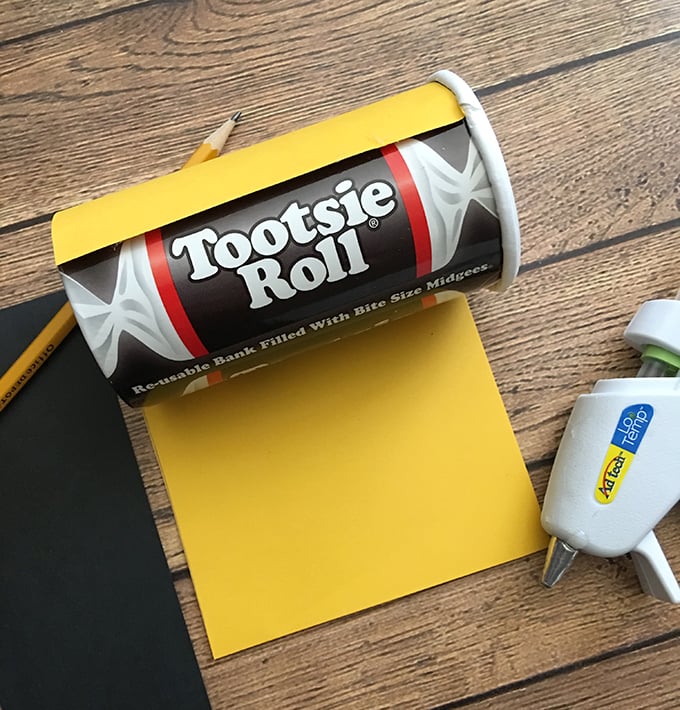 Draw a zigzag on the black paper and cut it out.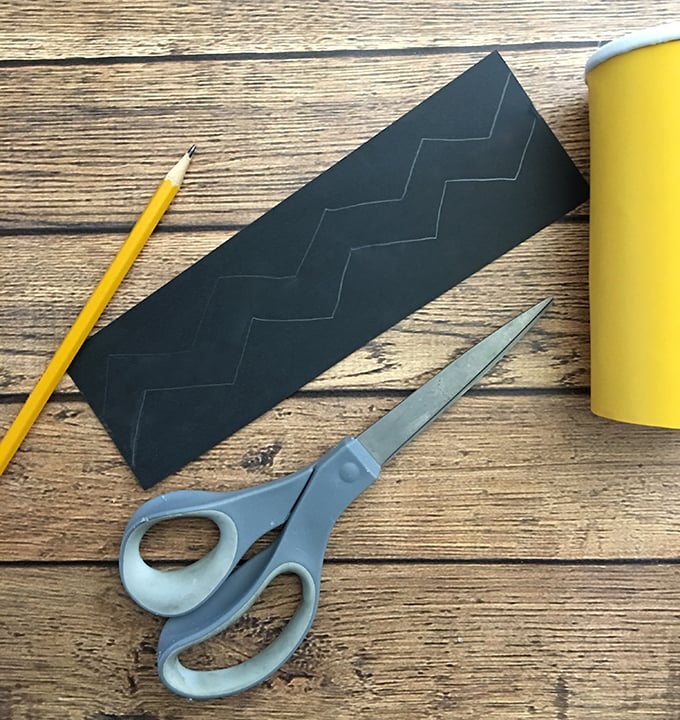 Hot glue the zigzag paper around the center of the yellow bank.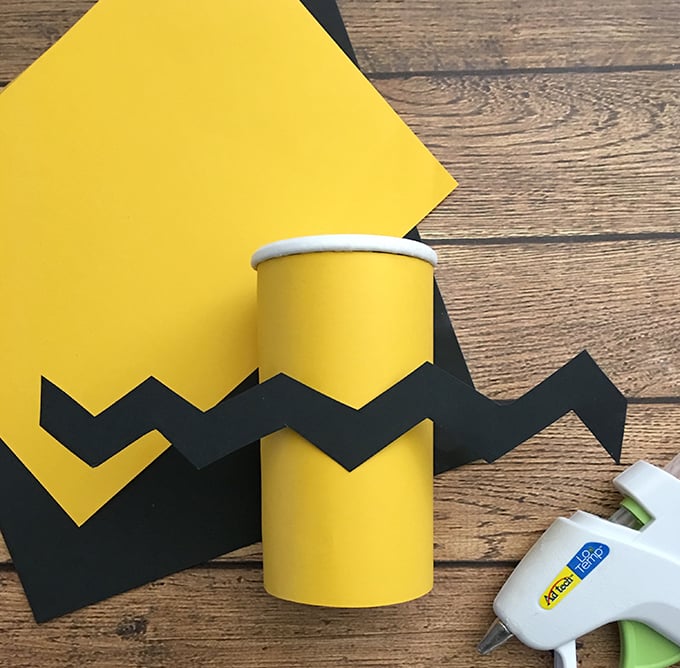 Your DIY Charlie Brown Coin Bank is done!