Free Printables Thanksgiving Popcorn Boxes are a fun way to turn a holiday get-together into a memorable movie night. They're so easy to put together and can be filled with popcorn or any of your favorite munchies.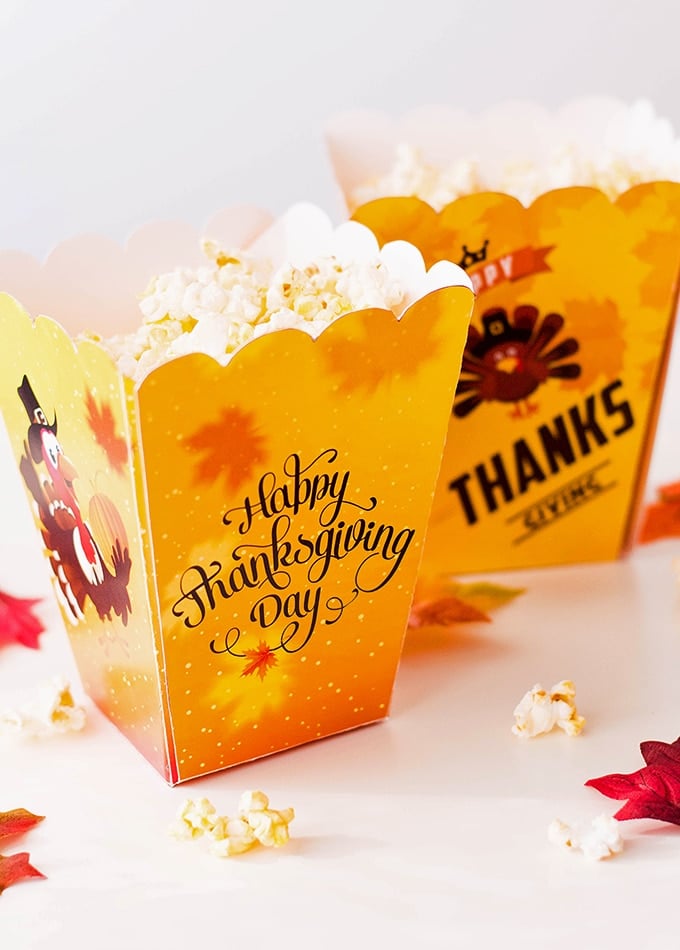 I know I got overly excited about Christmas and started posting Christmas crafts in September when Halloween and Thanksgiving are yet to come.
But, guys, it's only September and there's still a good two months before the start of the major holiday of the year. There's still plenty of time to print these Thanksgiving Popcorn boxes and put them together for a fantastic holiday movie night. 🙂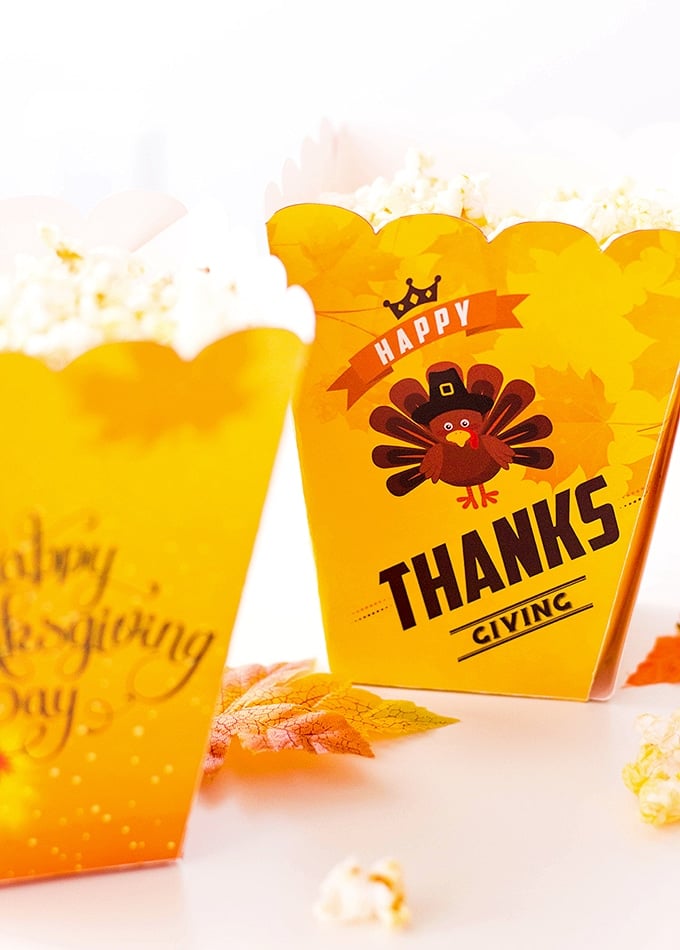 If you're a Netflix fiend like me, you'll definitely have a blast with these popcorn box printables! They make a super cute serving vessel for popcorn or any of your favorite movie munchies.
And they're also great as treat boxes! Fill them with goodies and give out as simple "thank you" gifts to neighbors, teachers, co-workers or anyone on your list who needs a little appreciation this holiday.
How to Make Thanksgiving Popcorn Boxes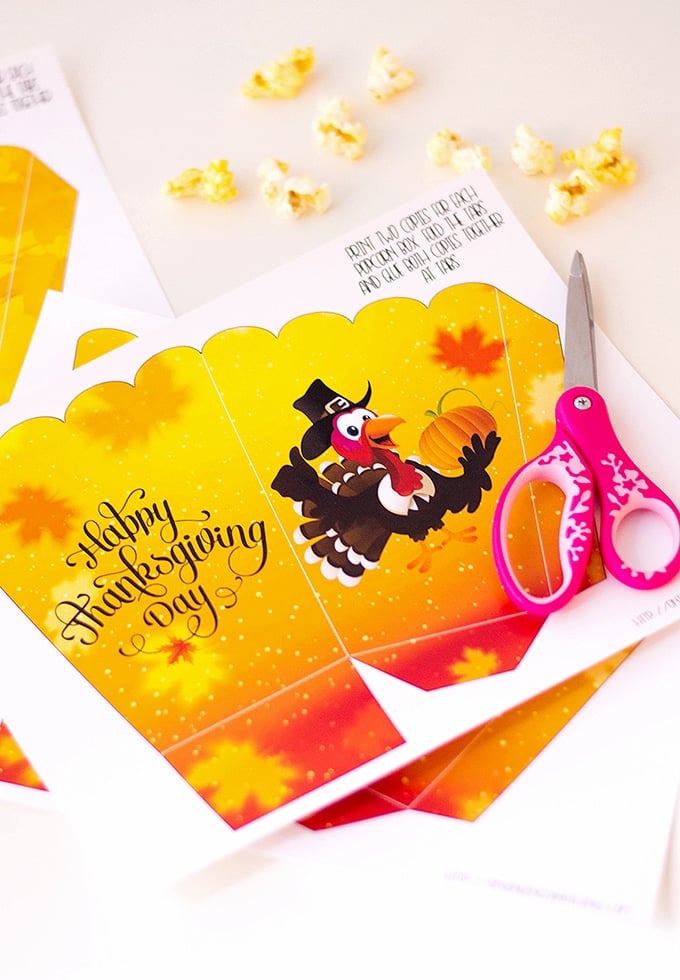 These Thanksgiving popcorn boxes free printables come in two super cool turkey designs and are so easy to assemble. Print two copies of each of the printables through these download links below.
Popcorn Box Design 1
Popcorn Box Design 2
Fold them at tabs and glue both copies at the tabs. That's it! Now they're ready for your favorite snacks or treats. Enjoy!