Grinch Jello Cups add devilishly Christmas fun to the kids' school snack. So easy to make and perfect for Grinch movie night or holiday parties.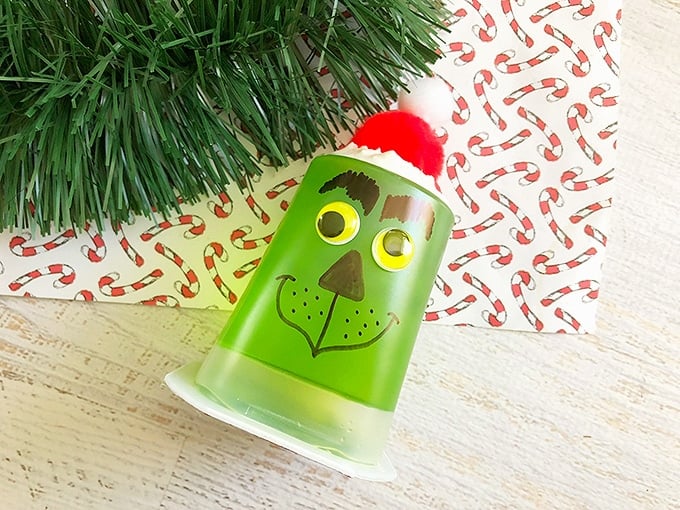 Welcome to our week-long Christmas series featuring super fun crafts and fun food. I know it's four months away but I am so used to September as the start of the holidays. I grew up in the Philippines and we're known for the longest Christmas season in the world. In fact, the radio stations/TV shows there are now playing Christmas carols and houses are already decked out with lights!
So far on the list, we have a Snowman DIY wooden board decor and Snowman sugar cookies. We have a few more Snowman-themed crafts coming in the next days along with Christmas tree cupcakes and crafts. Today, however, it's all about Grinch.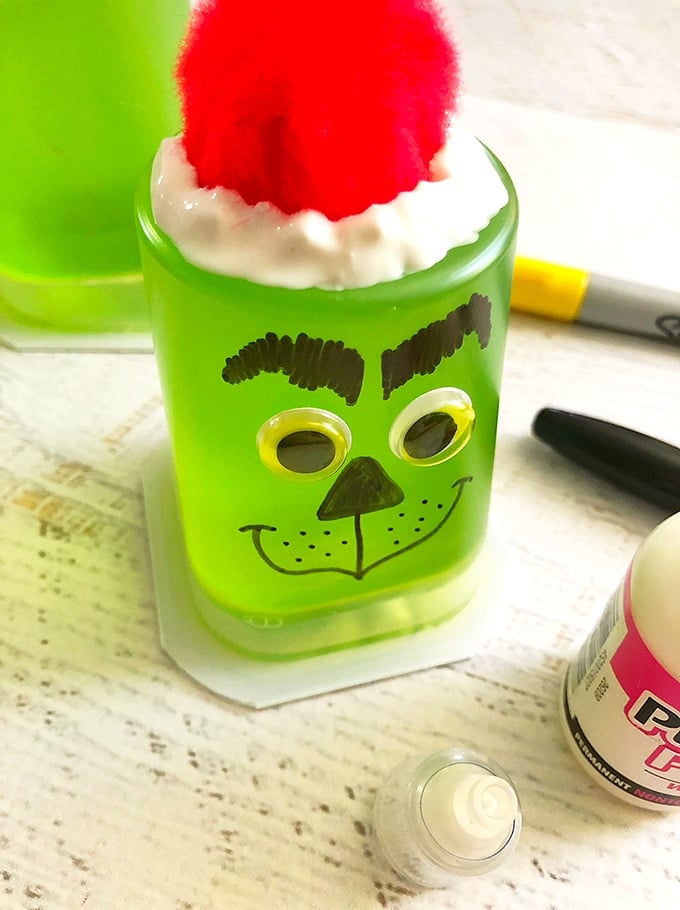 Grinch may not be the nicest bloke on the block but he sure makes a super cute snack cup!
These Jello cups are so simple to put together using basic craft supplies and are a fun way to add holiday cheer to the kids' school lunch boxes. They're the perfect snack treat for a Grinch movie night (new movie coming out in November!) or any holiday party.
More Holiday Crafts
How to Make Grinch Jello Cups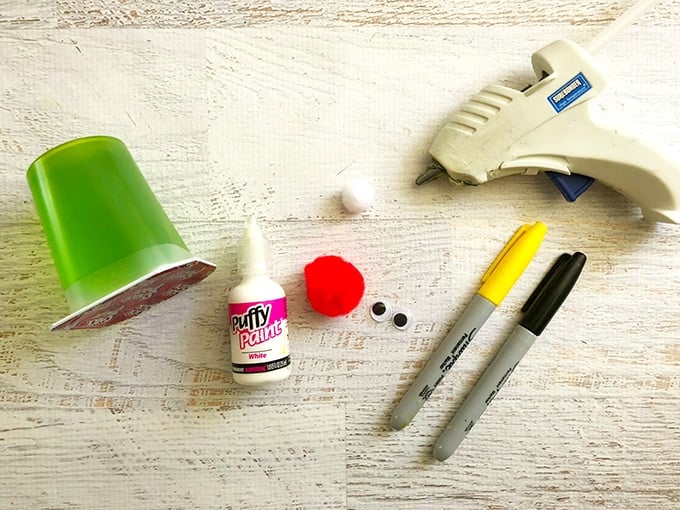 Materials
Green /Jello Snack Pack Cups
Googly eyes
Large red pom-poms
Small white pom-poms
White puffy paint
Yellow Sharpie
Black Sharpie
Hot glue/hot glue gun
Instructions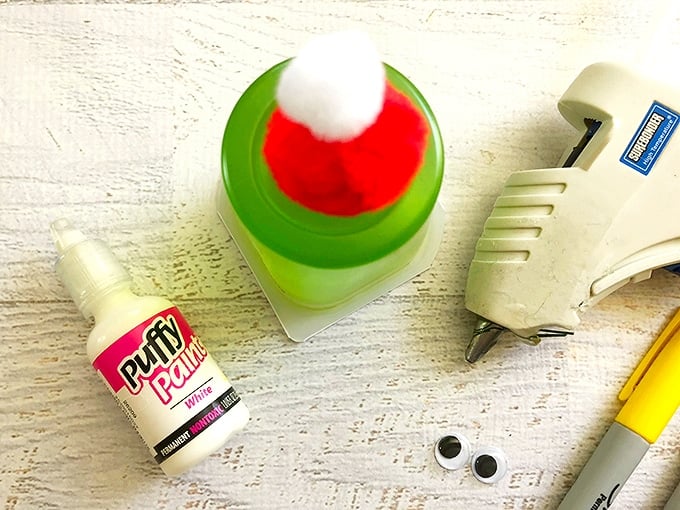 Turn the cups upside down and using the hot glue gun, attach a red pom-pom ball to the top of each cup. Glue a white pom-pom on top of the red pom-pom.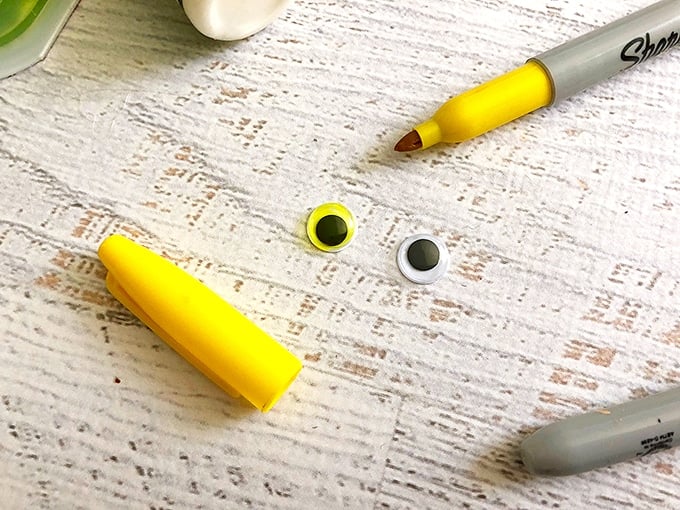 Using a yellow sharpie, color the googly eyes yellow.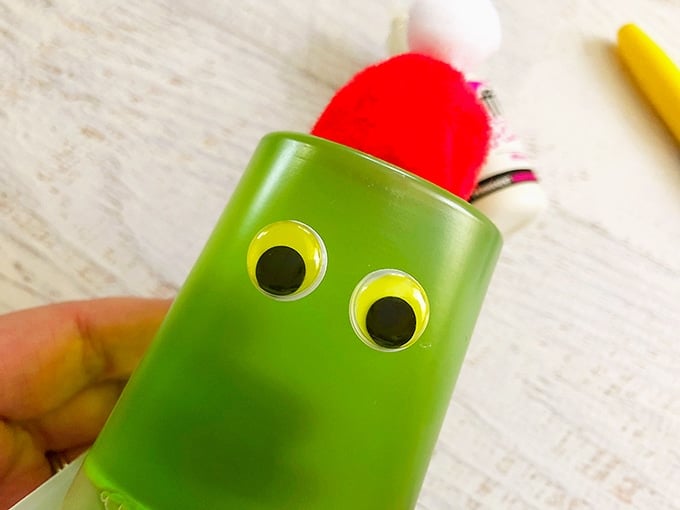 Carefully glue the two colored googly eyes on the front of the jello cup towards the top.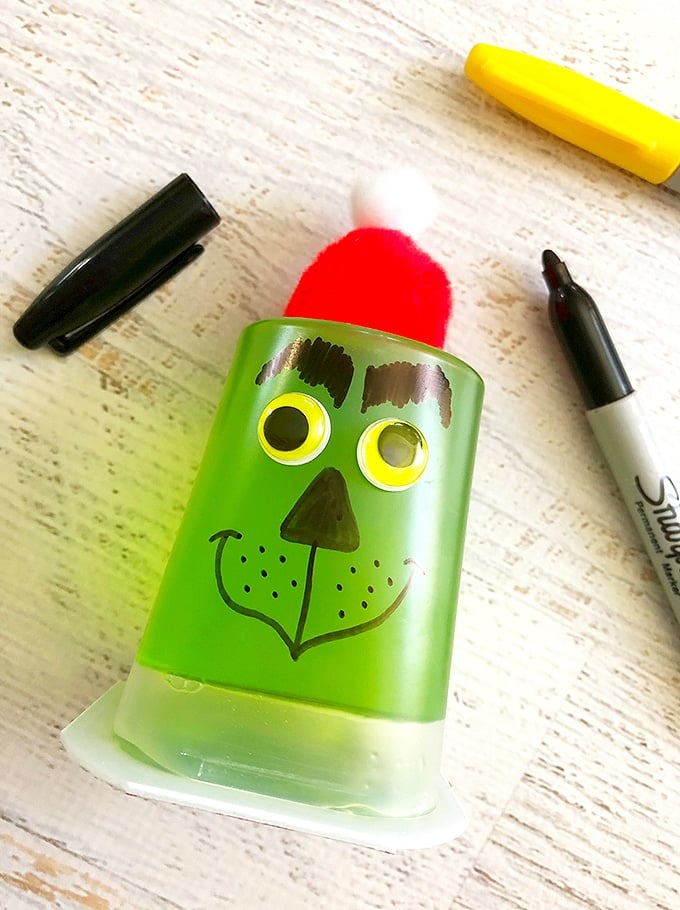 Using a black sharpie, draw Grinch's face on the cup.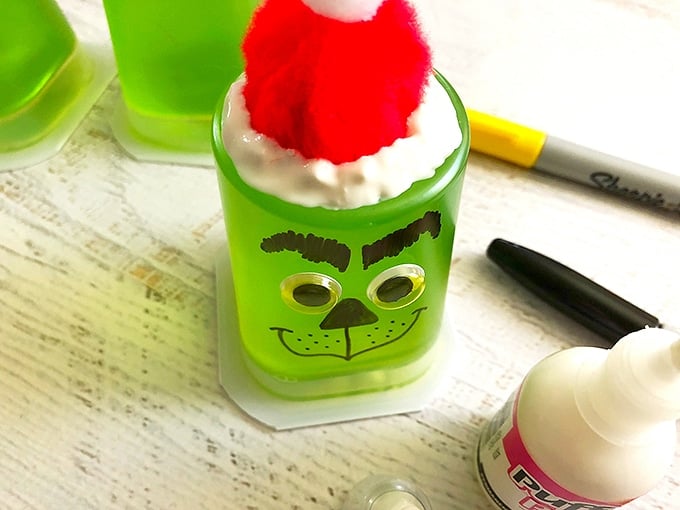 Using the white puffy paint, add a white rim of fluff around the hat and let dry overnight.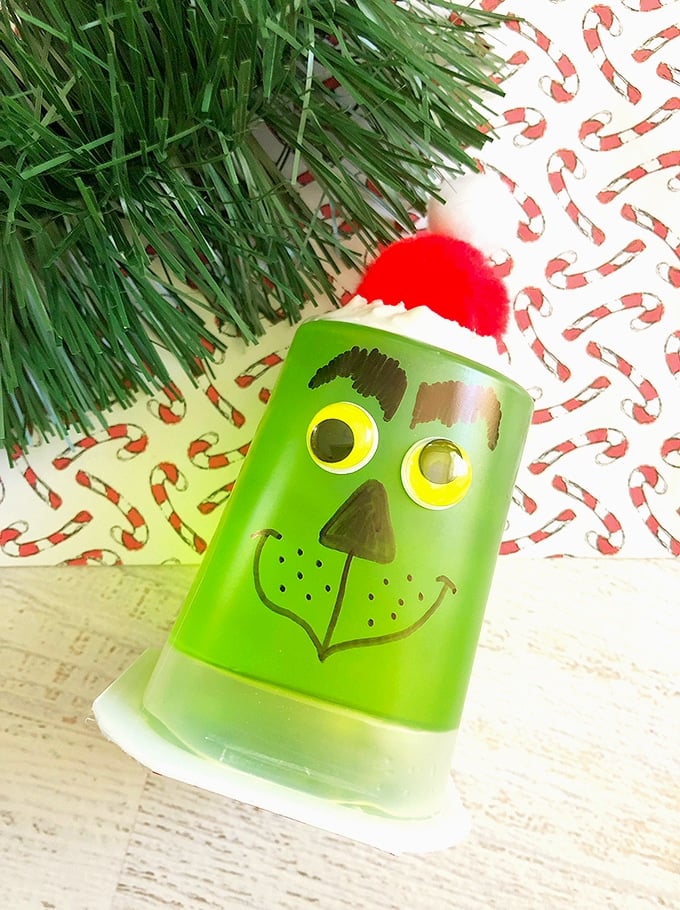 Make sure to head back here tomorrow for the most adorable Christmas tree cupcakes!