Watermelon Lemonade made of dewy watermelon and freshly-squeezed lemon juice. Sweet, tangy and icy cold, it's a the best way to keep cool this summer.
I posted my favorite strawberry limeade a couple of weeks ago and judging from the regular number of visits to the recipe daily, you seem to love it as much as I do.
Guys, I am with ya! Delightfully sweet and tangy from juicy strawberries and freshly-squeezed lime juice, it's got to be one of the most refreshing drinks on earth! Along with this watermelon lemonade, of course. 🙂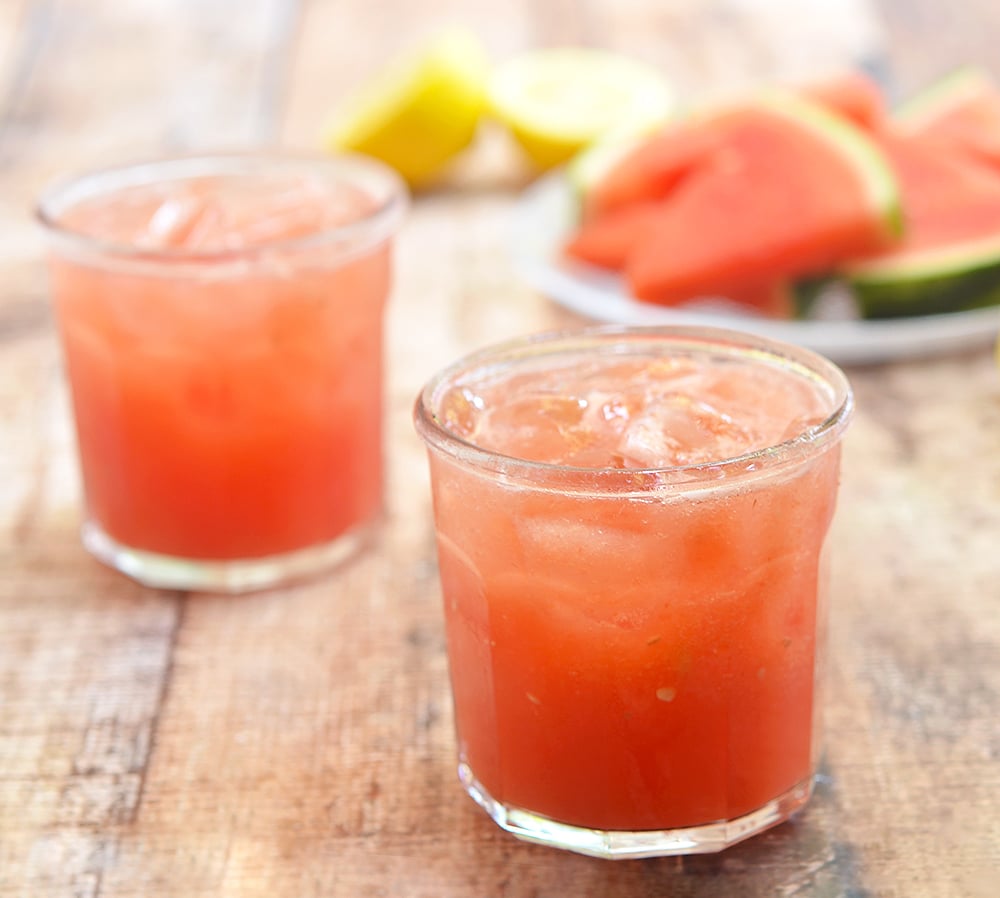 For someone who grew up in the tropical Philippines, I, surprisingly, don't do California summers well. There's just something about the dry heat that saps me of energy. Regardless of my incessant whining about the horrid weather, though, I do appreciate the abundance of fruits and vegetables brought by this season.
Watermelon, or at least, certain varieties, are available year round but they are undoubtedly the sweetest during warmer months. I love, love, love this dewy fruit. The ruby red flesh deliciously compliments sesame chicken, is awesome with black beans as a salsa, and marries well with lemons for the perfect summer drink. Enjoy this watermelon lemonade, it's a delicious way to refresh and keep cool in the heat!
Watermelon Lemonade
Author:
Lalaine | Onion Rings and Things
Ingredients
4 cups seedless watermelon, cubed
juice of 4 large lemons (about 1 cup)
½ cup water
½ cup sugar
ice
Instructions
In a blender, combine watermelon, lemon juice, water and sugar. Process until well-pureed. To serve, pour into glasses over ice.
Notes
I like a little bit of watermelon pulp in my lemonade but you can strain the mixture using a fine mesh sieve, if desired.