DIY Fall Wreath to easily spruce up your home and add Autumn colors to your decor. It's quick and fun to make with the kids from Dollar Store supplies!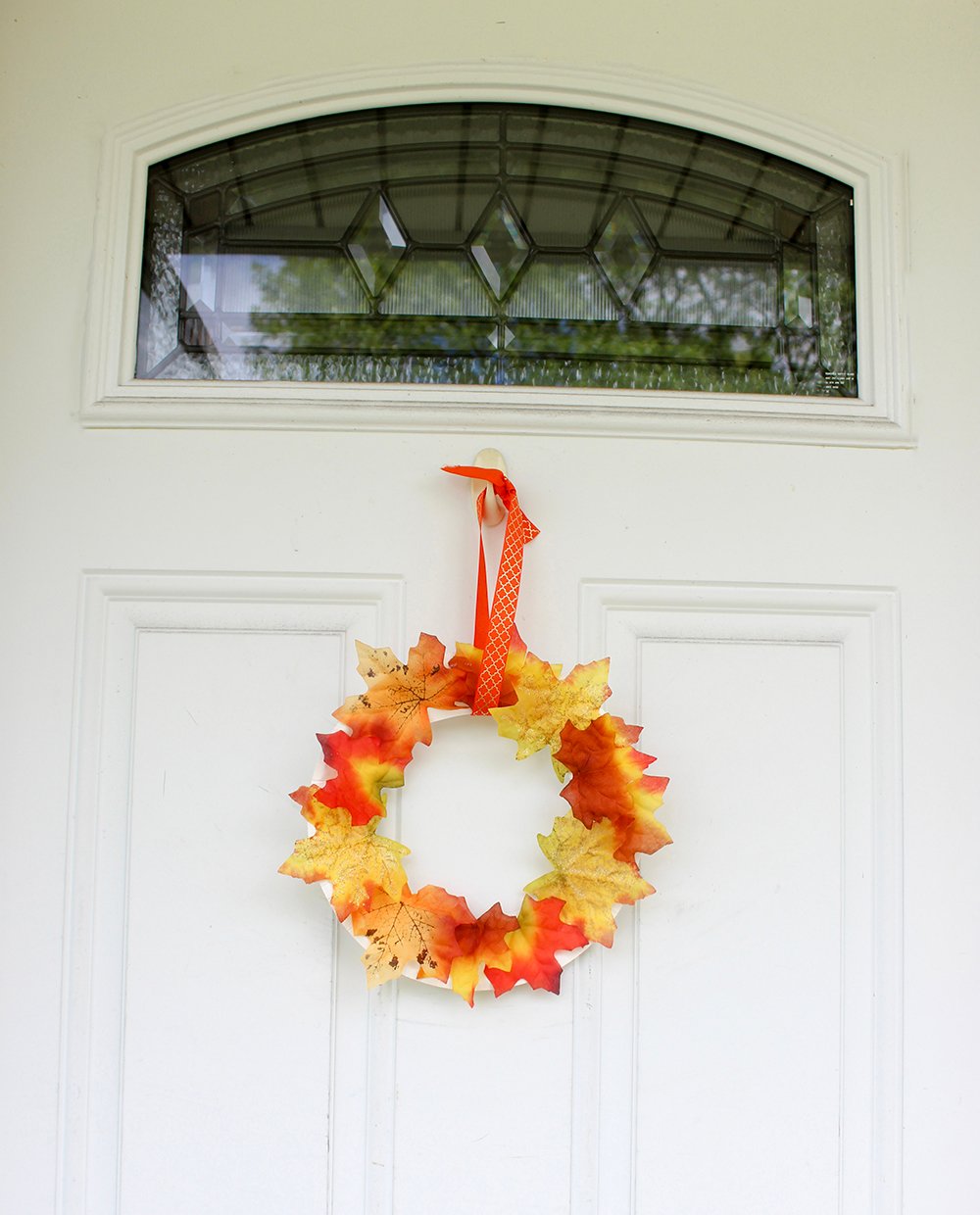 Guys, it's two weeks to Fall! Have you printed these Fall decor printables yet? They're an easy (and FREE) way to add some gorgeous Autumn colors to your home decor and they'd look absolutely amazing in distressed white photo frames up on your wall.
This DIY Fall wreath is another of my favorite ways to update my home for Fall. It's a fun craft activity you can do with the kids in less than 5 minutes and you can find most of the materials at your neighborhood Dollar Store for cheap.
Materials:
Paper Plate
Glue Stick or Glue Dots
Plastic Leaves
Ribbon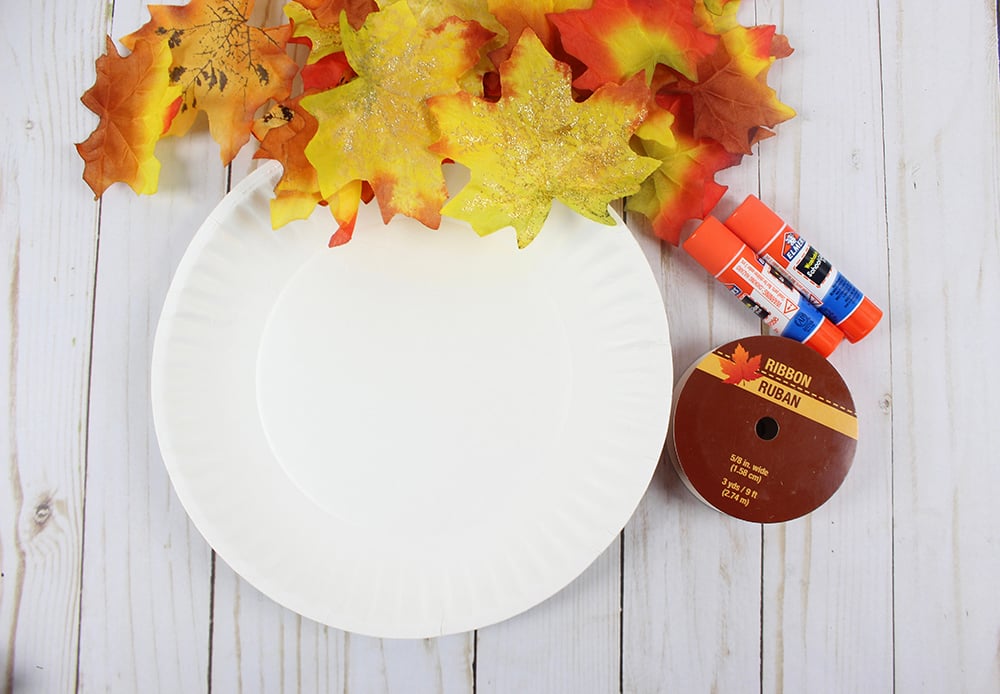 Instructions:
Using an Exacto knife, cut a hole in the middle of a paper plate to create a wreath.

Using a glue stick, spread the glue all over the paper plate. Stick and press down the leaves on top, overlapping leaves. You can also use glue dots if that is easier

Cut a piece of ribbon and loop it around the paper plate wreath to hang for fall!