Yarn-Wrapped Christmas Tree Craft Stick Ornaments are a great holiday project for the whole family. They're so easy to make and a festive addition to your Christmas decor!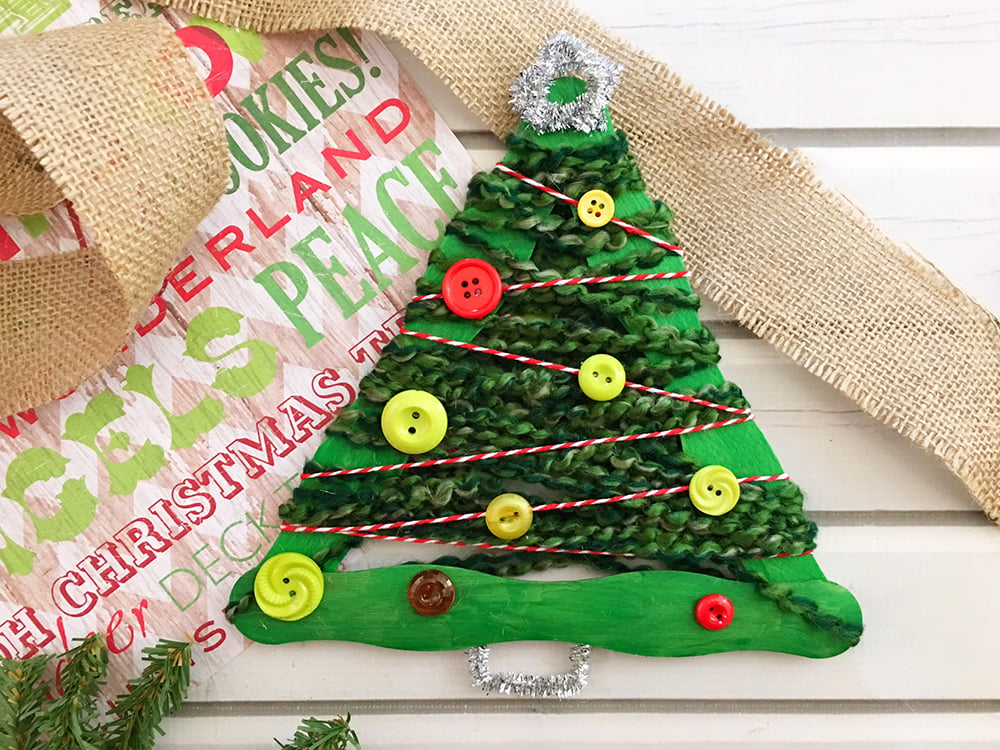 I've been posting Christmas crafts on the blog as early as October because, well, who isn't excited about Christmas? It's the best time of the year!
I'm seriously counting down to the day after Thanksgiving so I can put up our holiday decors and I can't wait to see these yarn-wrapped Christmas tree craft stick ornaments on our tree. They're such a fun craft activity to do with the kids and a festive way to add Yuletide cheer to your home.
Don't forget to check out these Reindeer mason jar and DIY paper wreath for your holiday projects and make sure to visit me here often as I have more super fun crafts to come!
Materials:
Large wavy craft sticks
Green acrylic craft paint
Green yarn
Red and white twine
Colorful buttons
Silver pipe cleaner
Scissors
Hot glue/hot glue gun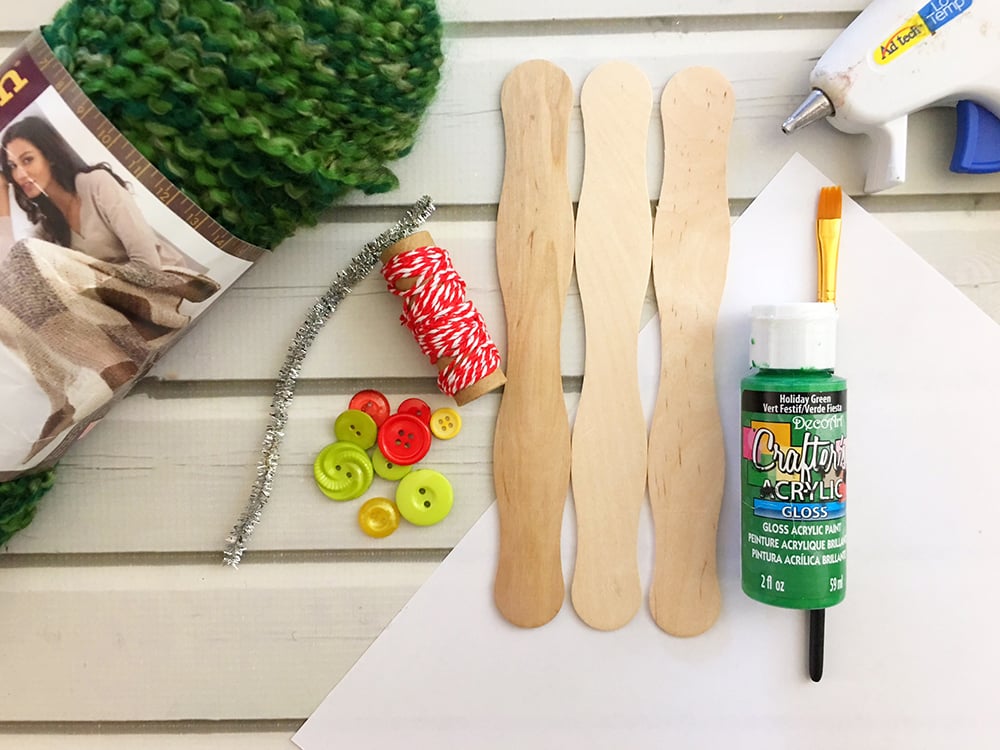 Instructions:
Lay out a piece of newspaper or scrap paper to catch spills. Paint three wavy craft sticks green and allow to dry completely.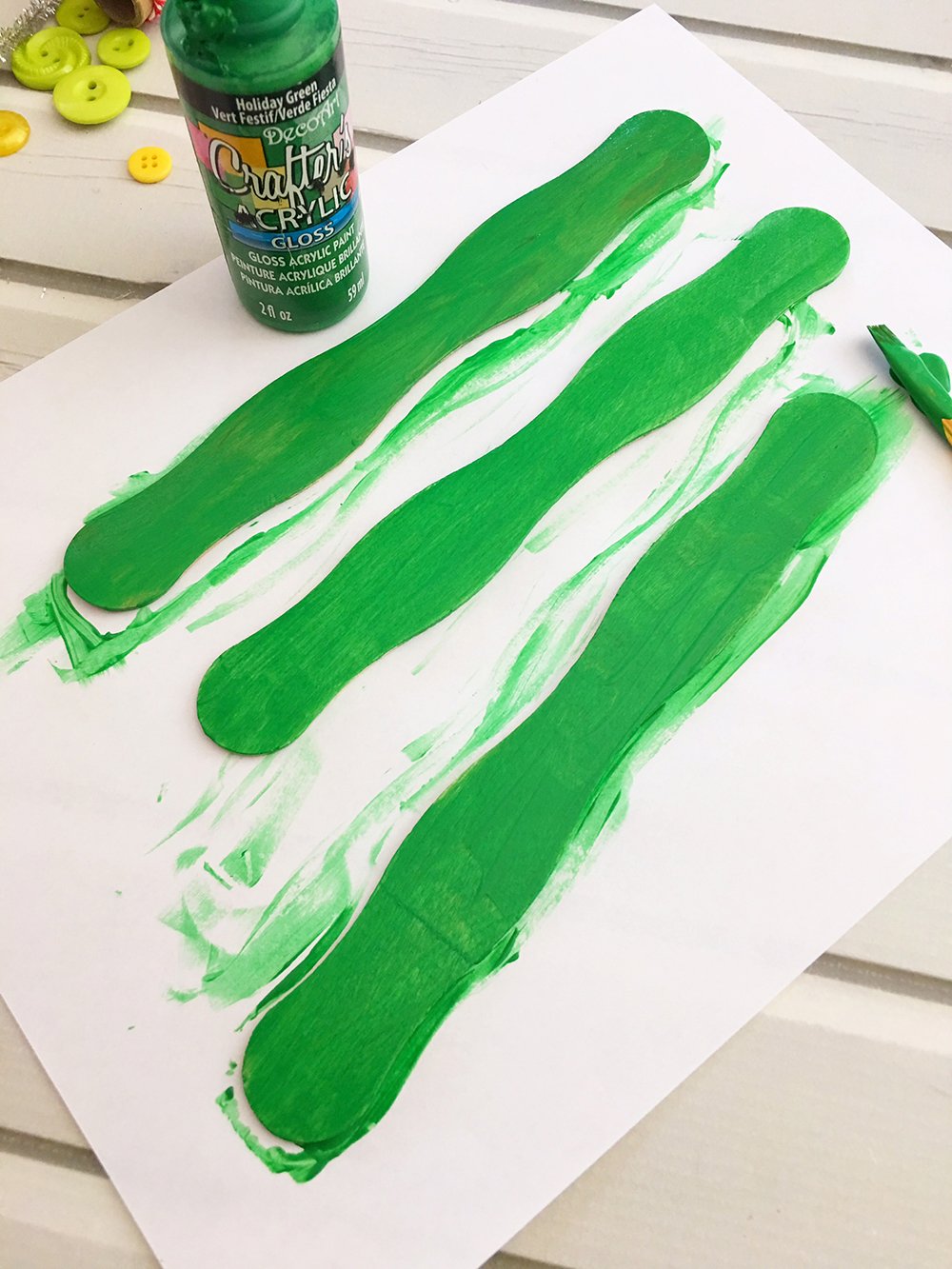 Glue the three green craft sticks together in the shape of a triangle.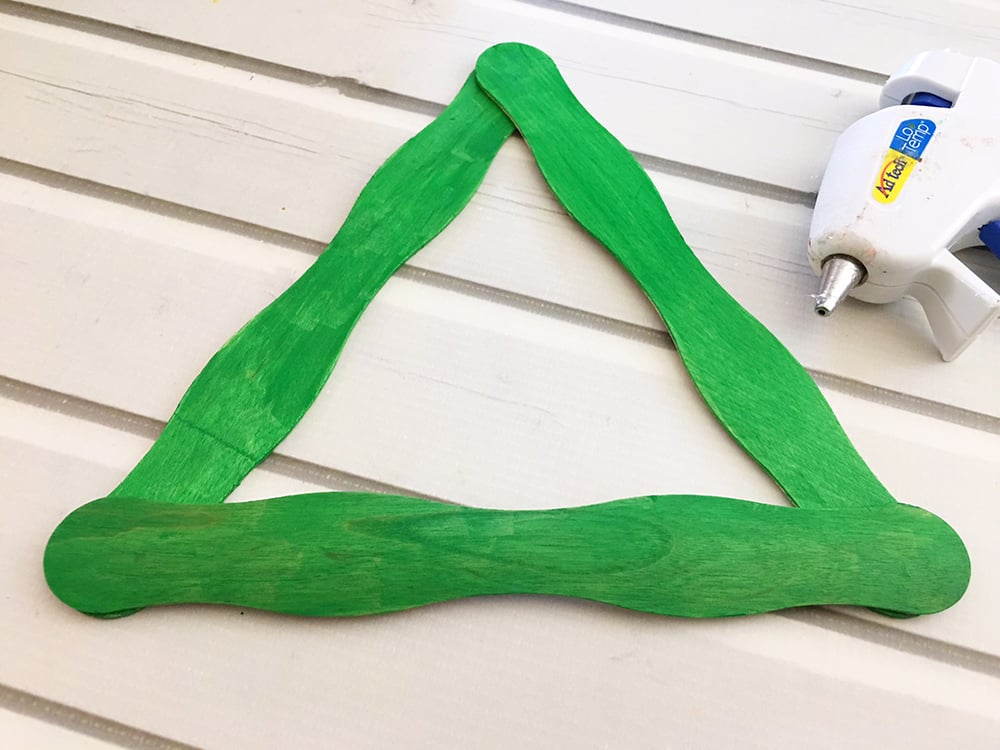 Glue a piece of green yarn onto the back of the green tree and wrap yarn around the tree, gluing in different spots to secure the yarn. Cut the end of yarn and glue on the back of the tree to secure.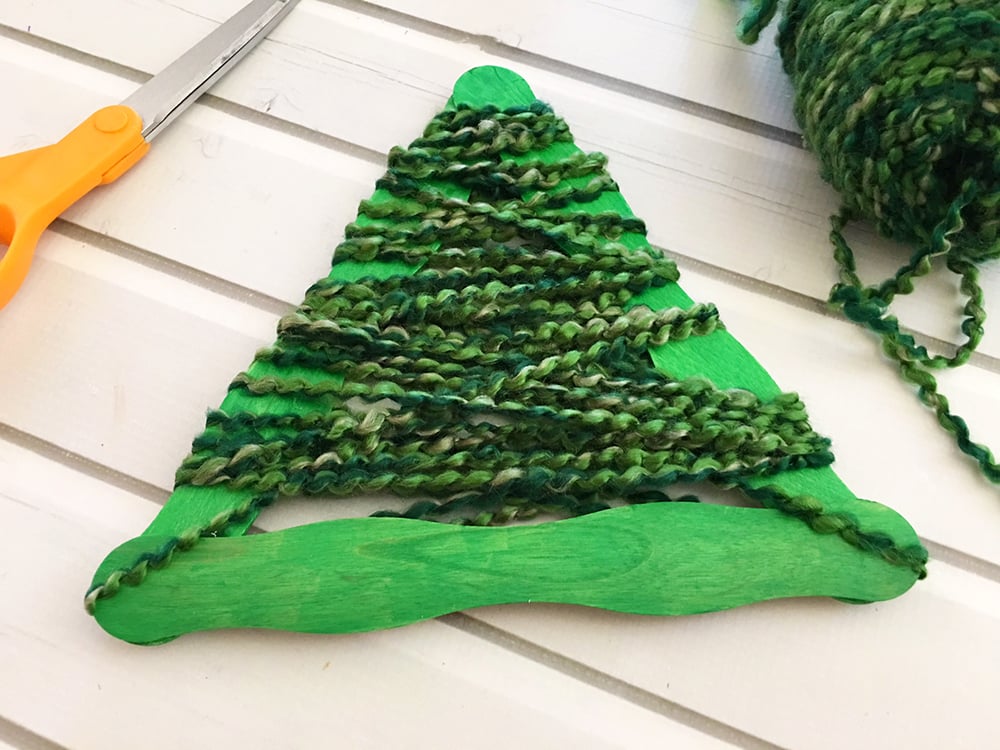 Form a 4-inch silver pipe cleaner in the shape of a star and glue it to the top of the tree. Glue a piece of red and white twine to the back of the tree and wrap around the tree for decoration. Cut the end of the twine and glue to secure.
Glue buttons onto the tree for ornaments.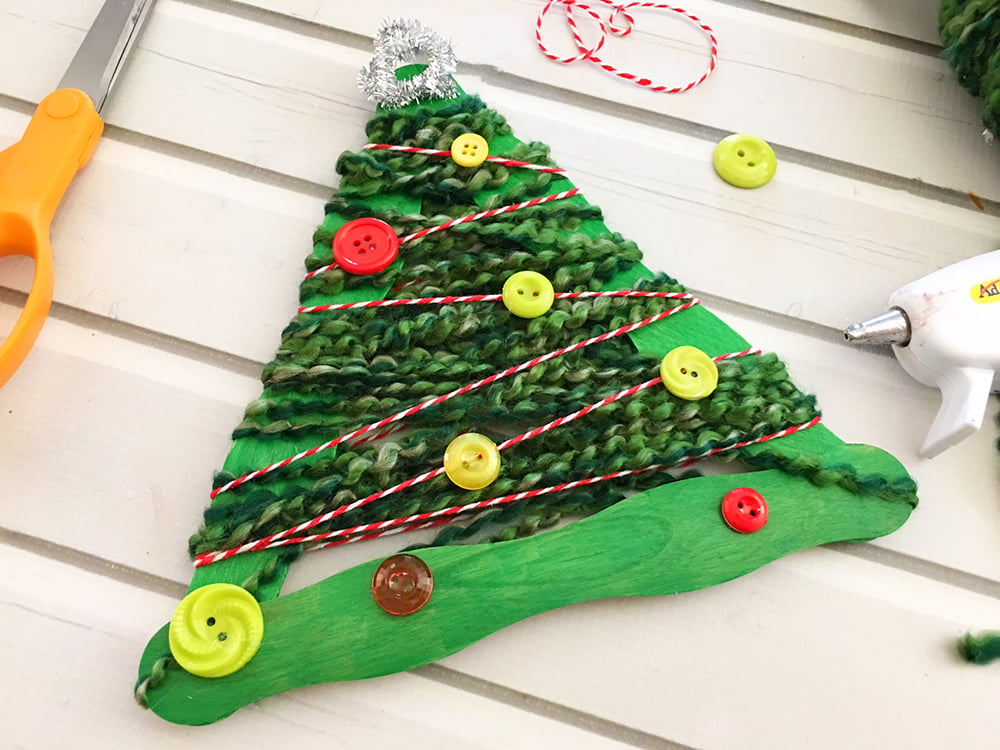 Fold a 3-inch silver pipe cleaner into the shape of a tree trunk and glue it to the back of the bottom of the tree.